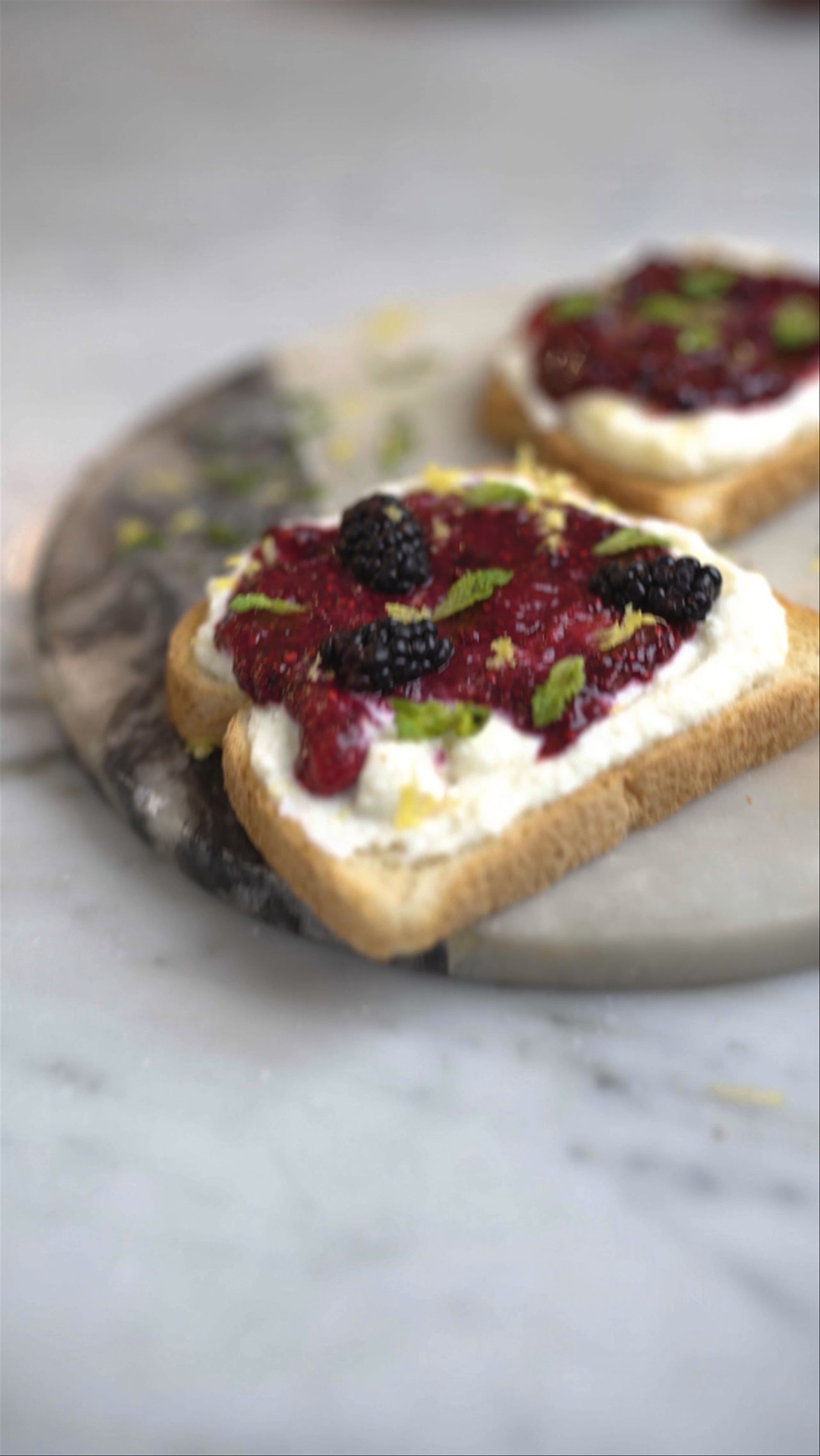 ---
In a saucepan on medium-high heat, add the berries and the juice of a lemon.
Add ¼ cup of water. Cook for 10 minutes. Stir occasionally. Add the chia seeds.
Cook for 5 more minutes. Let it cool.
Whip the ricotta with the honey.
Assemble the toast. Spread the ricotta onto the toast. Add the jam on top. Top with mint and a drizzle of honey.