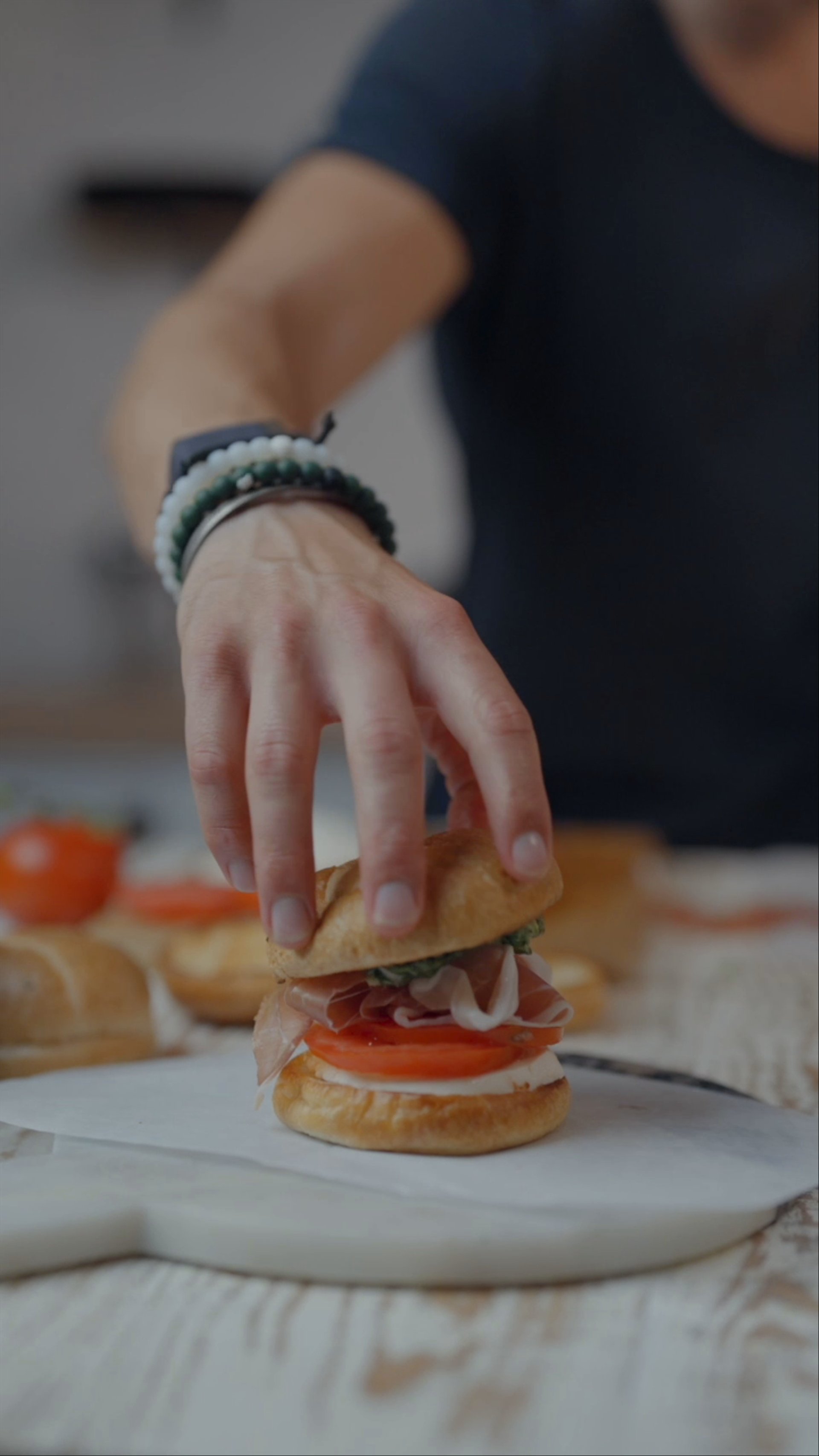 Tomato Mozzarella and Prosciutto Sandwich
---
If you're looking to serve - or just treat yourself to - the ultimate elevated sandwich on a bun, this Italian situation with tomato, mozzarella and prosciutto on the Brioche Burger Bun from Hero Bread™ is it.
In a mortar, crush all the ingredients for the pesto: basil, 3 cloves garlic, 2 tbsp olive oil, 1 lemon, salt, pepper.
In a pan on medium heat, drizzle the olive oil. Toast the bun.
Assemble the sandwich. On the bottom bun, add the pesto, mozzarella, tomato with a pinch of salt and pepper, and the prosciutto.