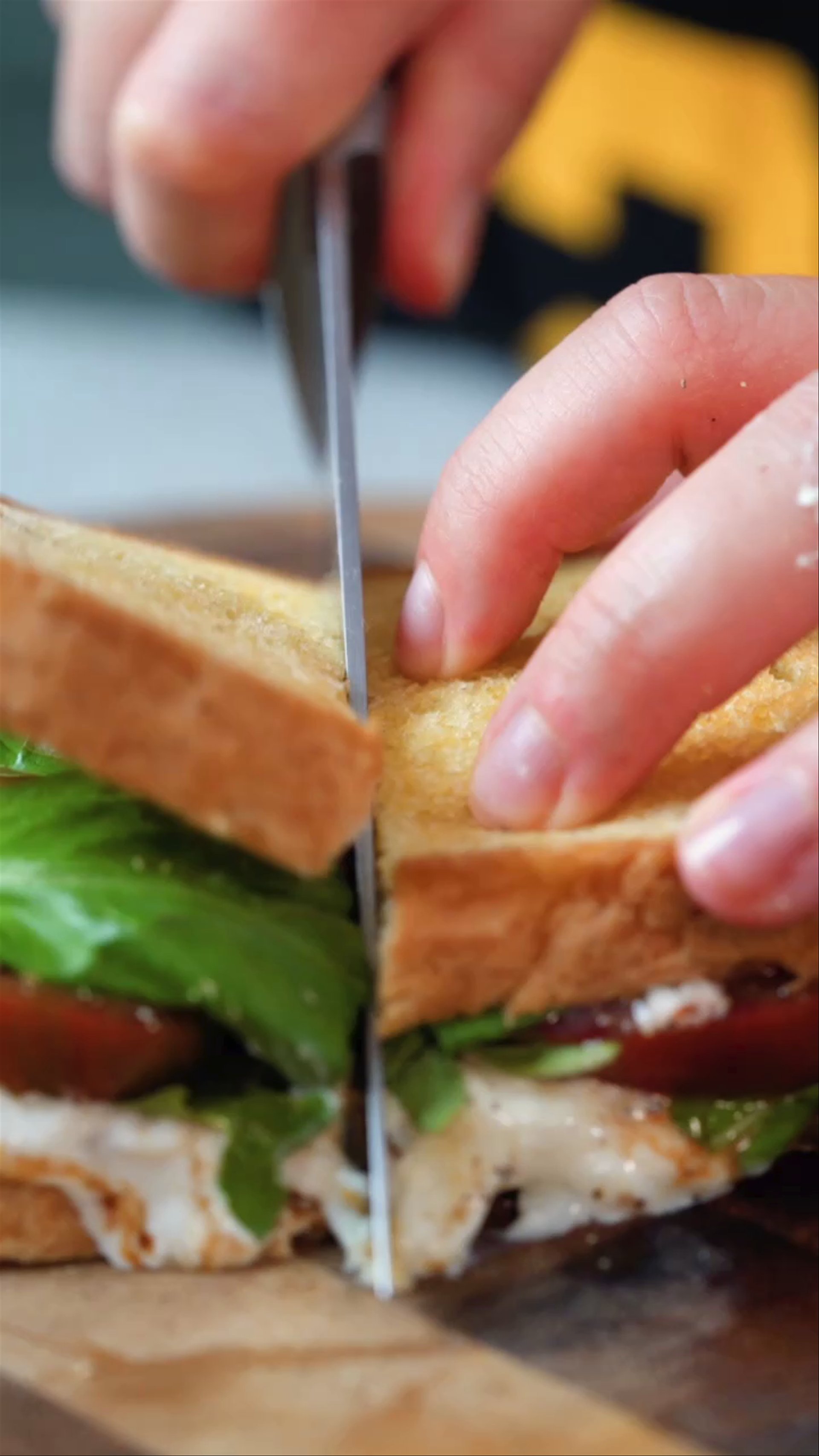 Tomato and Burrata Italian Sandwich
---
In a pot on medium heat, add the vinegar and maple syrup. Bring it to a simmer. Let it reduce until the mixture is syrupy.
In a pan on medium heat, drizzle 2 tbsp of the olive oil. Toast the bread until slightly golden.
On a piece of toast, add half of the burrata. Sprinkle salt and pepper.
Drizzle olive oil and balsamic reduction.
Add ½ cup arugula and 2 slices of tomato.
Add 5 basil leaves, thinly sliced.
Cover with a piece of toast.