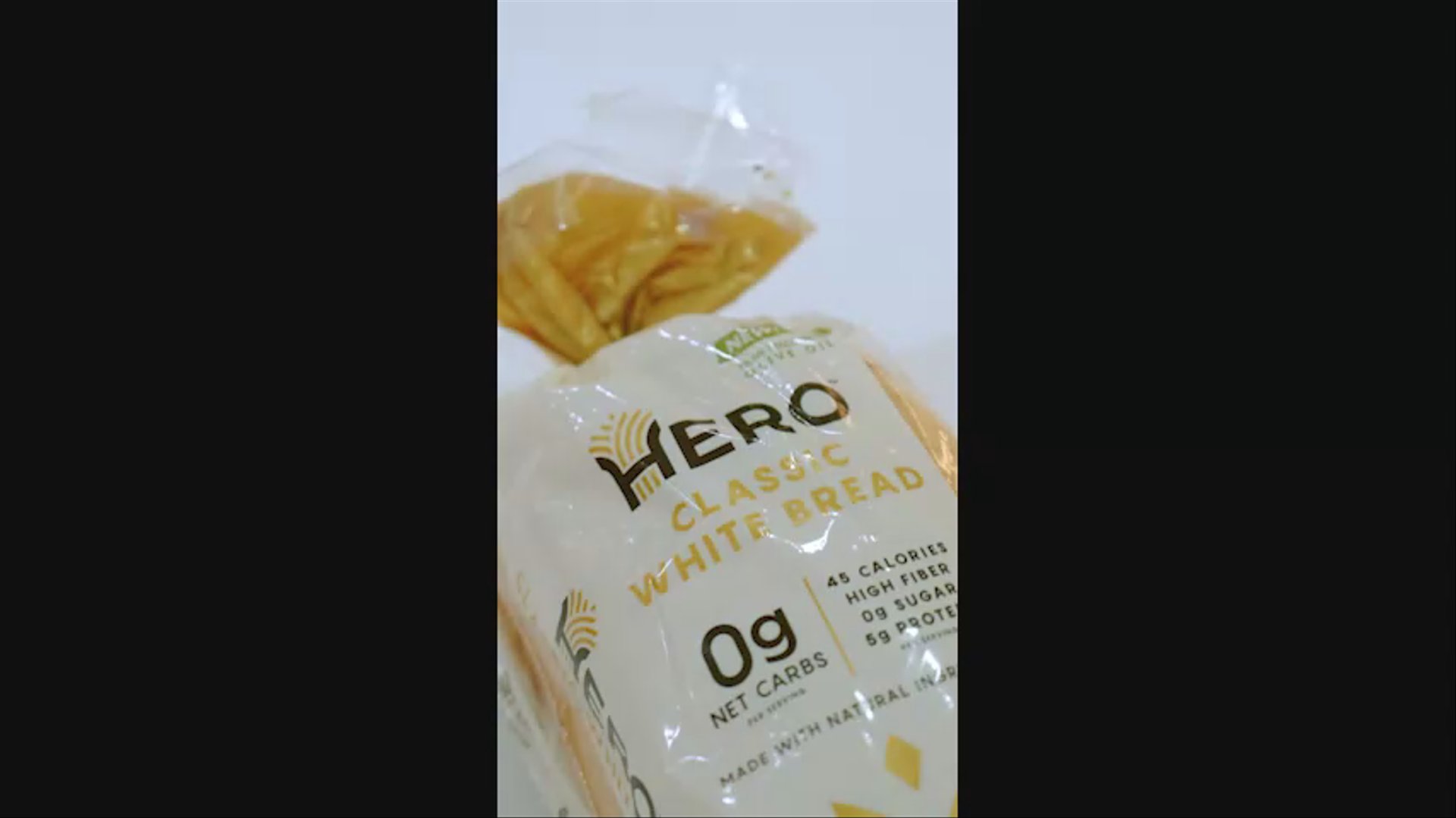 Classic Thanksgiving Dressing
---
This Hero Bread Thanksgiving Dressing is a classic and savory dish that gets baked to a golden perfection – ideal for pairing with your holiday turkey. Use vegetable broth to make it a vegetarian-friendly side dish.
Total Time
1 hour 15 minutes
Dry slices of Hero Classic White Bread in a 200°F oven for 30 minutes or until they're completely dry.
In a large skillet, melt the butter and olive oil together over medium heat. Add the chopped onion and celery. Sauté until the vegetables are tender, about 5-7 minutes. Add in the garlic and cook for another minute or so.
Add salt, pepper, sage, thyme, and rosemary, and stir through for a minute. Remove from heat and stir through walnuts.
Cut bread into bite-sized cubes and place into a large mixing bowl. Add the butter, olive oil, and vegetable mixture to the bread cubes and mix thoroughly but gently to coat. Slowly stream in the chicken or vegetable broth, until you reach your desired consistency. Fold in the whisked eggs and fresh herbs (if using).
Preheat oven to 350°F (175°C) and transfer the stuffing mixture into a greased or parchment-lined baking dish. Cover with foil and bake for 30 minutes; then remove foil and bake for another 15 minute until crispy and browned. Let cool slightly before serving (or let cool completely before stuffing your turkey).