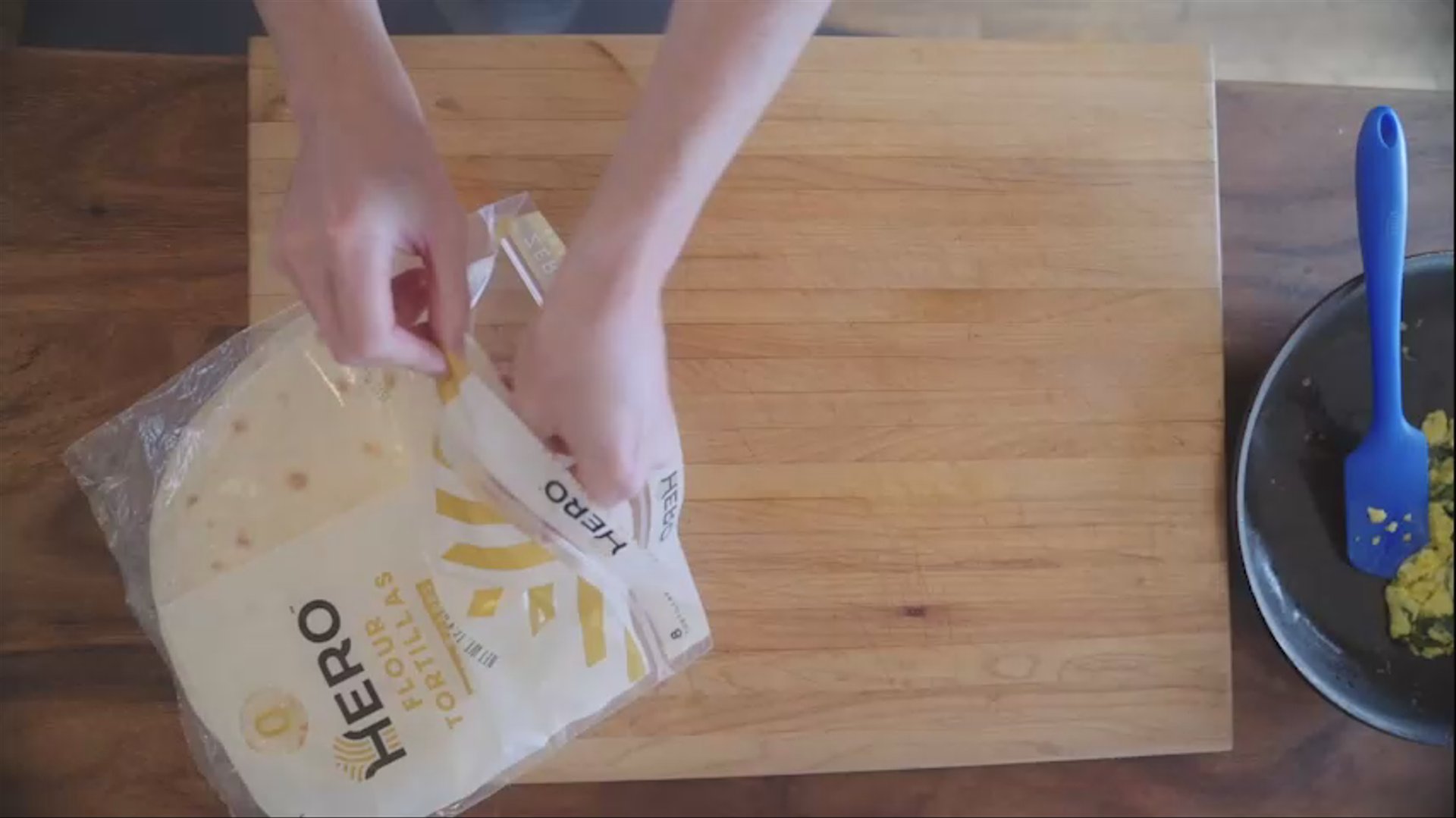 Spinach, Feta and Egg Wrap
---
Recreate your favorite coffee shop wrap at home in 20 minutes! A nourishing combination of spinach, feta, tomatoes, and scrambled egg wrapped in a Hero Flour Tortilla and toasted to perfection.
In a medium-sized skillet set over medium-low heat, add a drizzle of olive oil (about 2 tsp). Once oil is hot, add spinach and cook until wilted, about 30 seconds. Add eggs and cook as you would scrambled eggs. Turn off the heat and season to taste with salt and pepper.
Lay one Hero Flour Tortilla flat on a plate. Add half the sautéed spinach and scrambled egg mixture onto the tortilla in an even line down the center of the tortilla, then crumble half of the feta and diced tomatoes on top. Fold the sides of the tortilla in and roll it up from the bottom.
Repeat with your remaining tortilla and the rest of the eggs, feta, and tomatoes.
Heat your skillet back to medium heat. Toast each wrap on each side until golden brown, about 3-4 minutes, pressing down a bit with the back of a spatula as needed.