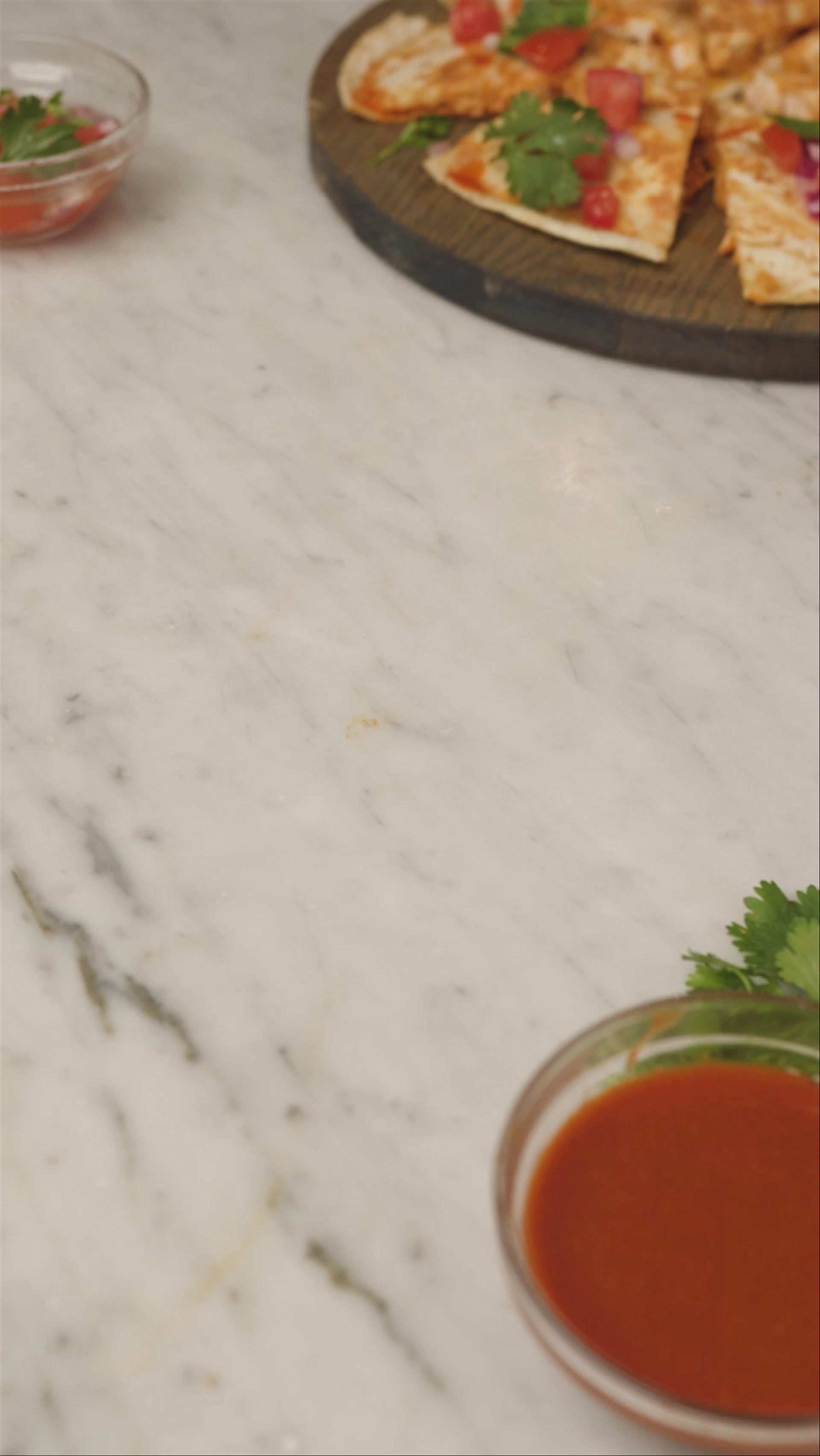 ---
Finely dice the red onion, tomato, cucumber, and cilantro.
Drizzle olive oil and squeeze a lemon. Add salt. Let it sit for 30 minutes.
In a pan on medium-high heat, drizzle olive oil.
Add one tortilla, one cup of cheese, 1 tbsp of hot sauce, and half of the shredded chicken.
Add 3 tbsp of pico de gallo.
Cook until the cheese is melted. Cut the tortilla into triangles and serve with the pico de gallo.