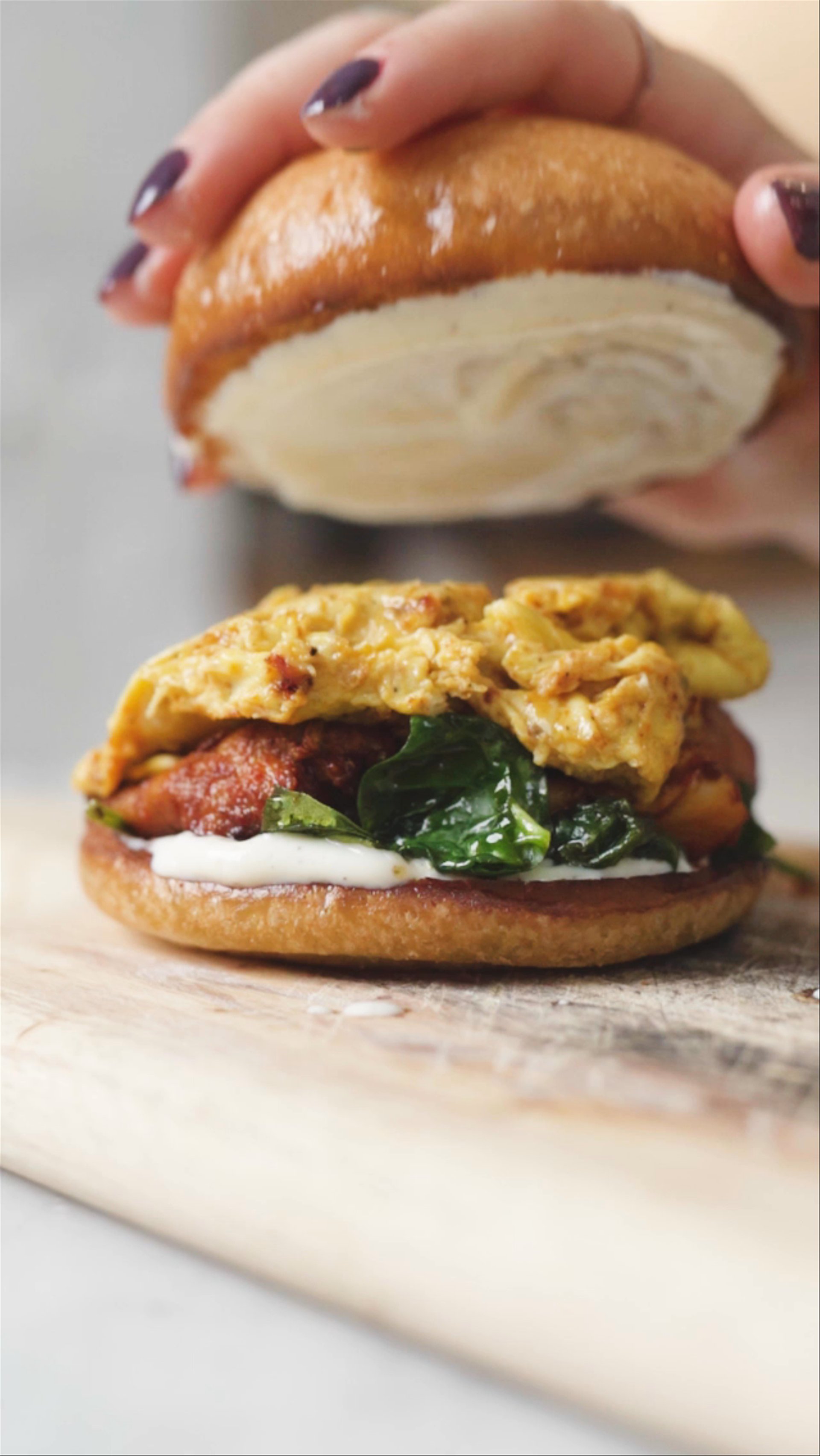 ---
This can be enjoyed as a veggie burger or a breakfast sandwich!
In a bowl whisk the eggs. Add salt and pepper.
In a pan on medium-high heat, drizzle olive oil. Add the egg. Scramble the egg. Reserve the egg.
In the same pan, add the mushrooms. Stir in the spices. once soft and golden add thespinach. Cook until the spinach is wilted.
In a pan on medium-high heat,drizzle olive oil. Toast the rolls for 5 minutes.
In a blender, add the ingredients for the sauce (1 pack of silken tofu, 3 garlic cloves, 1 tbsp olive oil, 1 lemon juiced, Salt, Pepper). Blend.
Assemble the breakfast sandwich. Onto the roll add the sauce. Add the mushrooms andspinach. Top with the scrambled eggs. Add the top of the roll.