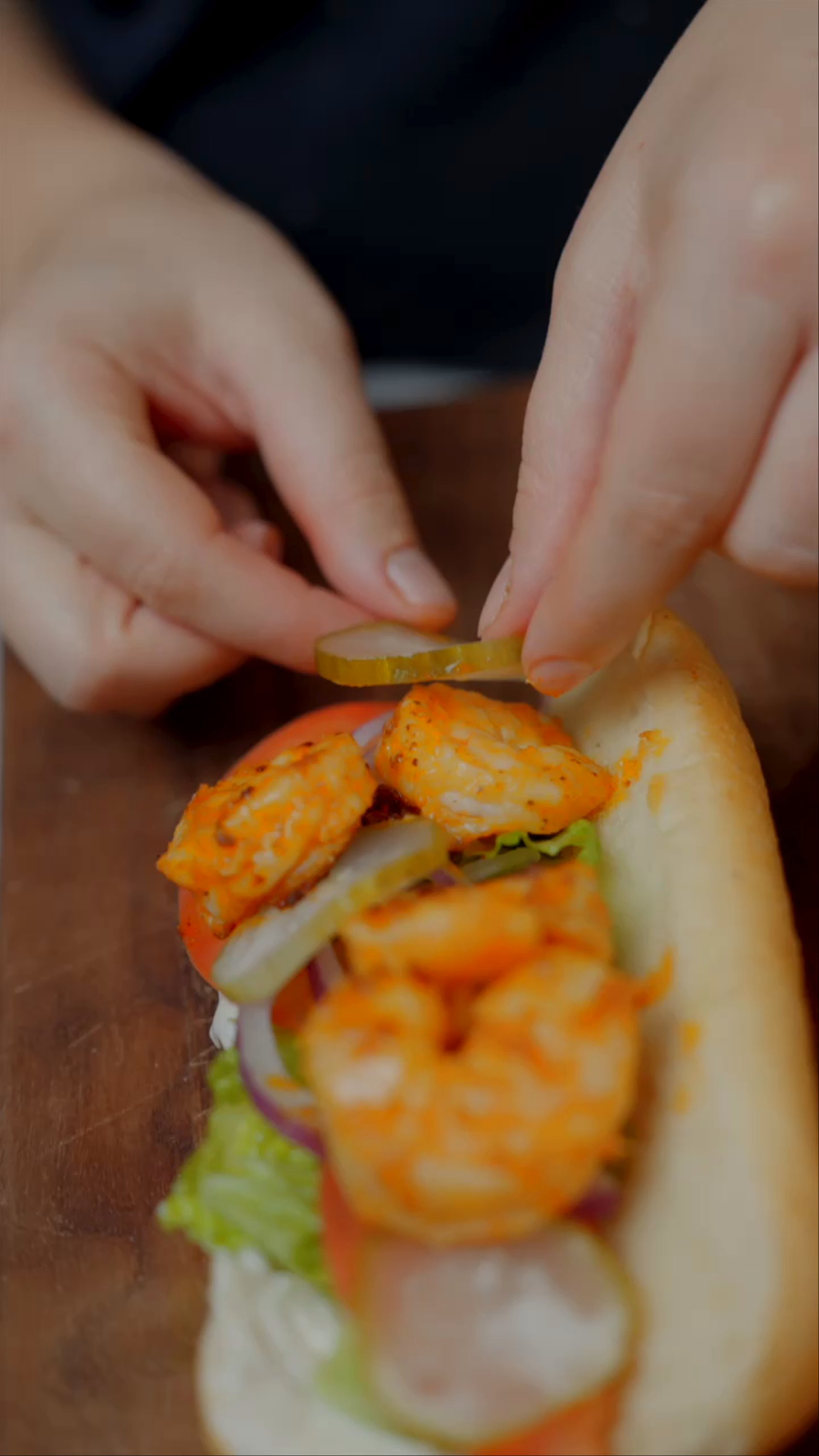 ---
Add the shrimp, 2 tbsp olive oil, ½ tsp cayenne pepper, paprika, onion powder, garlic powder, salt, pepper, and 1 lemon juice in a bowl. Coat the shrimp with the oil, lemon, and spices. Reserve for 15 minutes.
In a pan on medium-high heat, drizzle 1 tbsp olive oil. Add the shrimp. Cook until they turn pink.
Mix the mayo with 1 lemon juice and ½ tsp cayenne, and salt in a bowl.
Add 1 tbsp sauce, lettuce, tomato, sliced pickles, and shrimp to the buns.