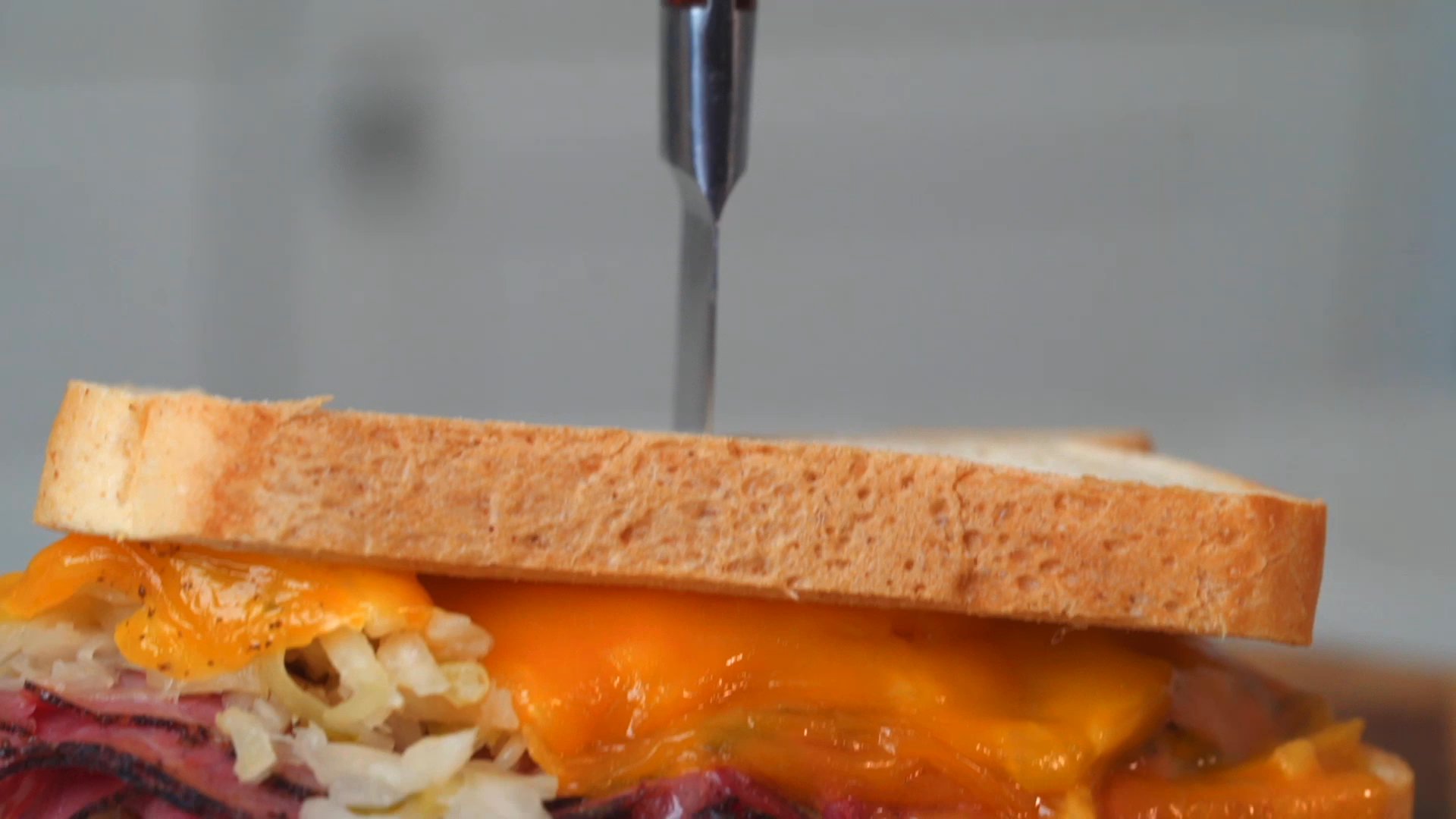 ---
In a pan on medium heat, drizzle the olive oil. Toast the bread until slightly golden.
On a slice, spread a spoonful of mustard.
Add ½ of the pickle, sliced, 8 slices of corned beef, 4 slices of cheddar, and ½ cup sauerkraut. Top with the other slice of bread.
In the pan on medium heat, toast the sandwich for 3 minutes on each side.