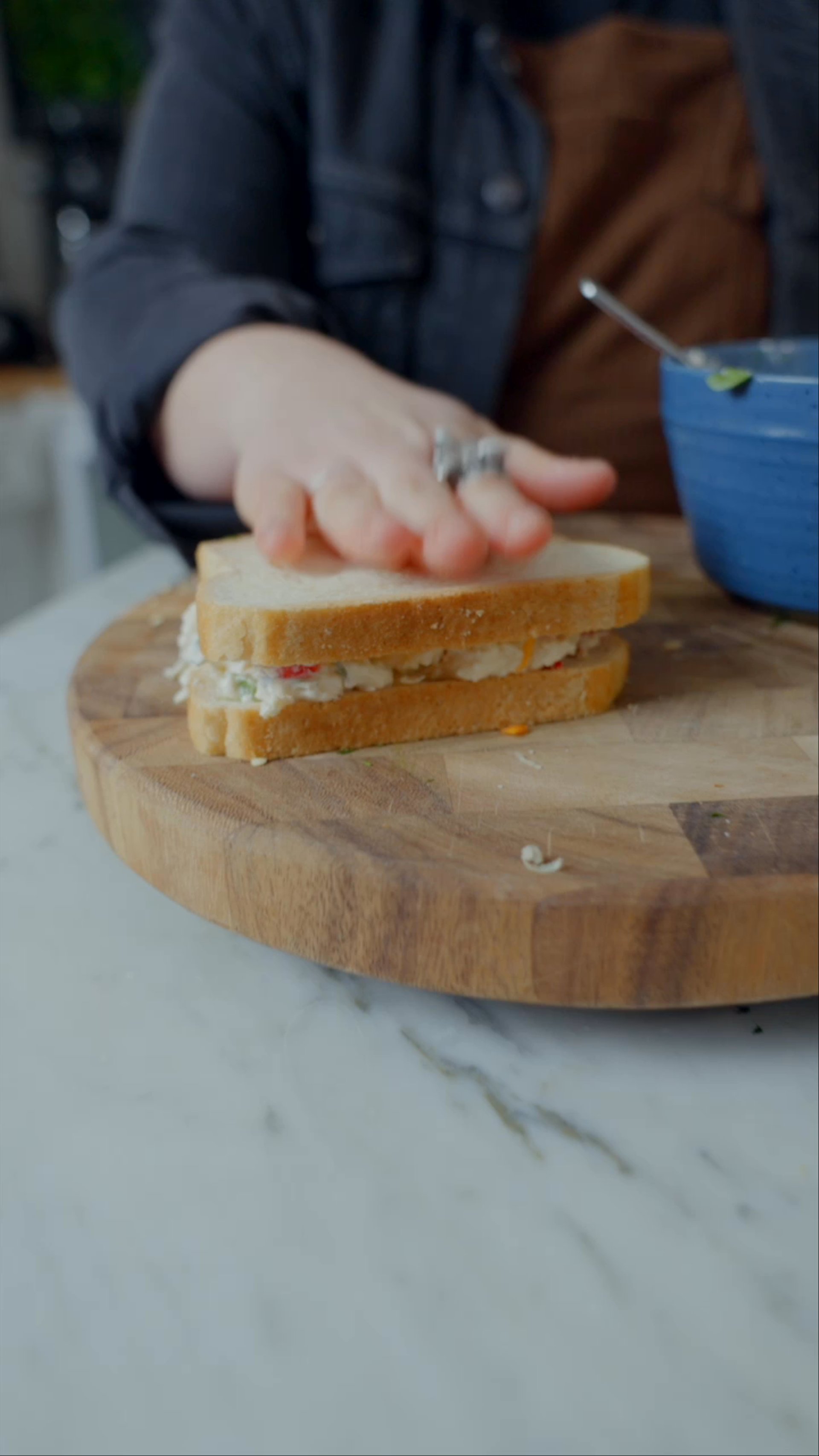 ---
Entertain through the practice rounds to the green jacket with fluffy, 0g Net Carb Classic White Bread perfect for a delicious pimento cheese sandwich!
In a bowl, whisk the cream cheese until light.
Add the juice of a lemon, salt, pepper and parmesan, and mozzarella.
Add the pimento and parsley.
Reserve in the fridge for 30 minutes.
On a piece of bread, spread the mixture (½ inch thick).
Cover with another slice of bread.