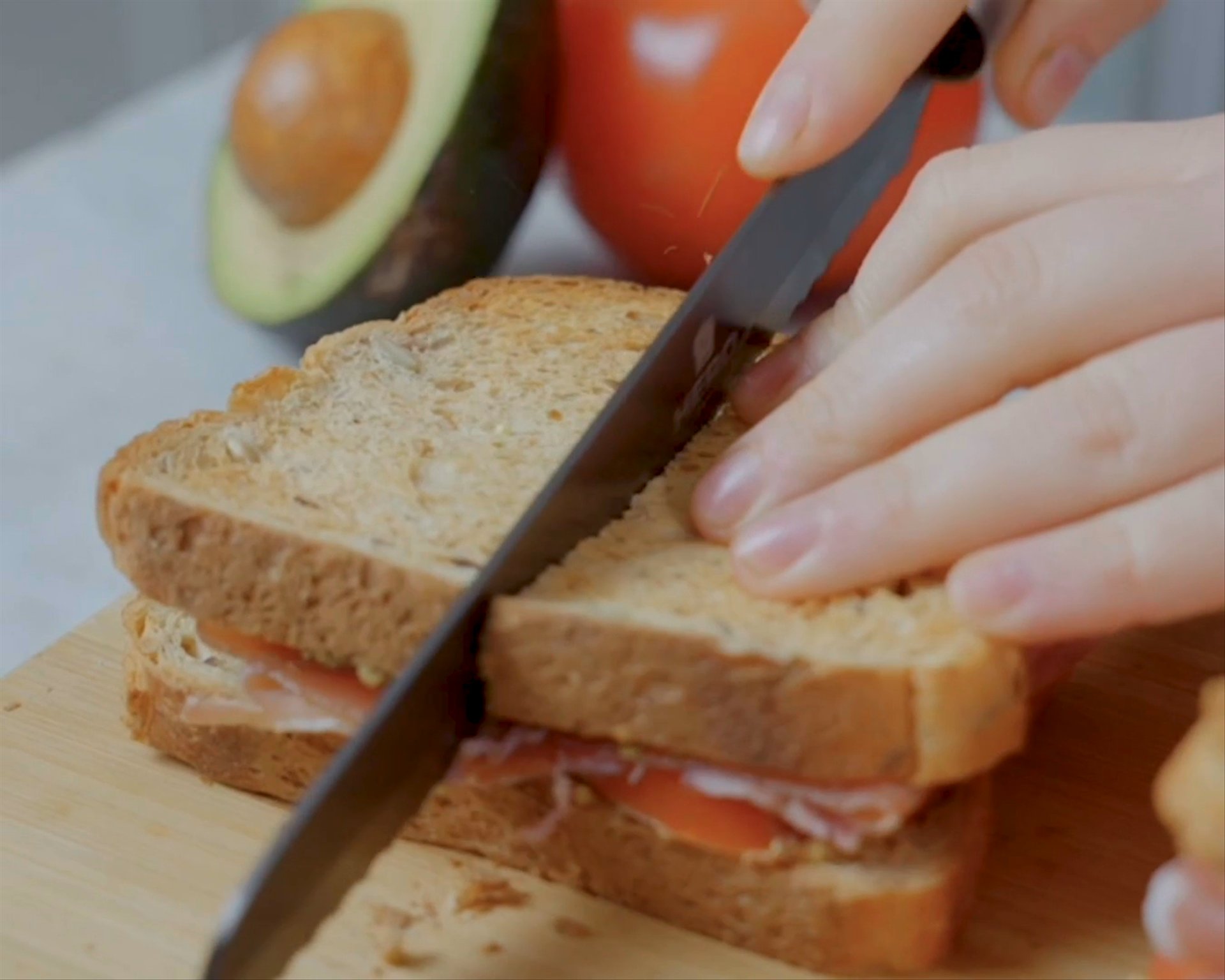 ---
Make the pesto your lunch break with this quick and easy Pesto Ham Sandwich made with Hero Seeded Bread.
On one slice add 1 tbsp pesto. On the other side spread mustard. Add 3 slices of avocado and 1 slice of tomato. Top with the prosciutto.
Cover with the other slice of seeded bread.