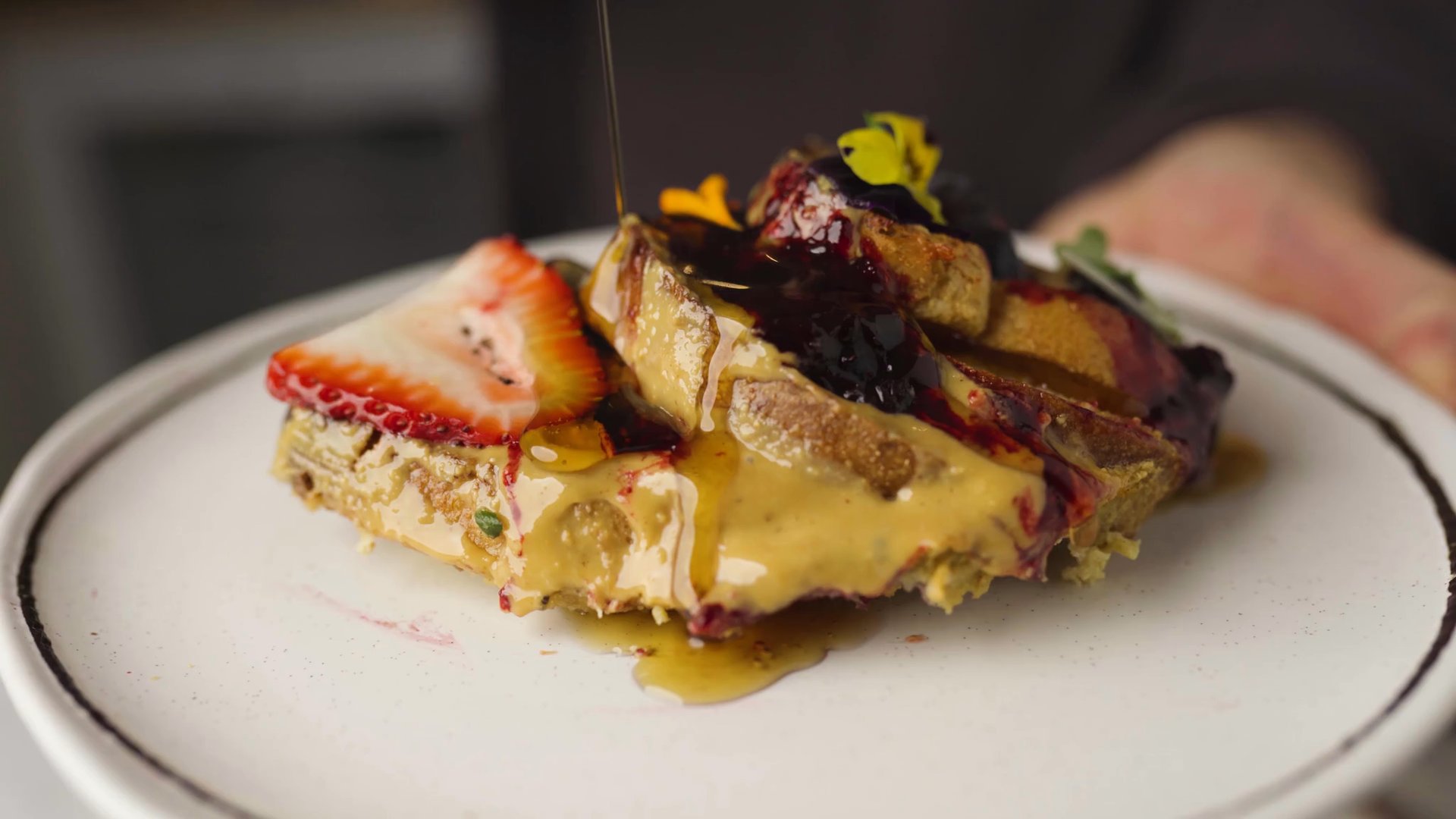 ---
French toast is a fun way to switch up your morning routine! Add some PB&J, your favorite toppings, and you'll be one popular chef!
In a bowl, whisk together the eggs, milk, vanilla, maple syrup, cinnamon, and peanut butter.
Pour half the mixture into a baking dish.
Submerge each piece of bread in the mixture.
Arrange the bread into the baking dish.
While it is baking, add the juice of a lemon, maple syrup, and blueberries to a saucepan. Cook on medium-high heat for about 10 minutes.
Once the french toasts are cooked, drizzle peanut butter on top. Add the berry jam.