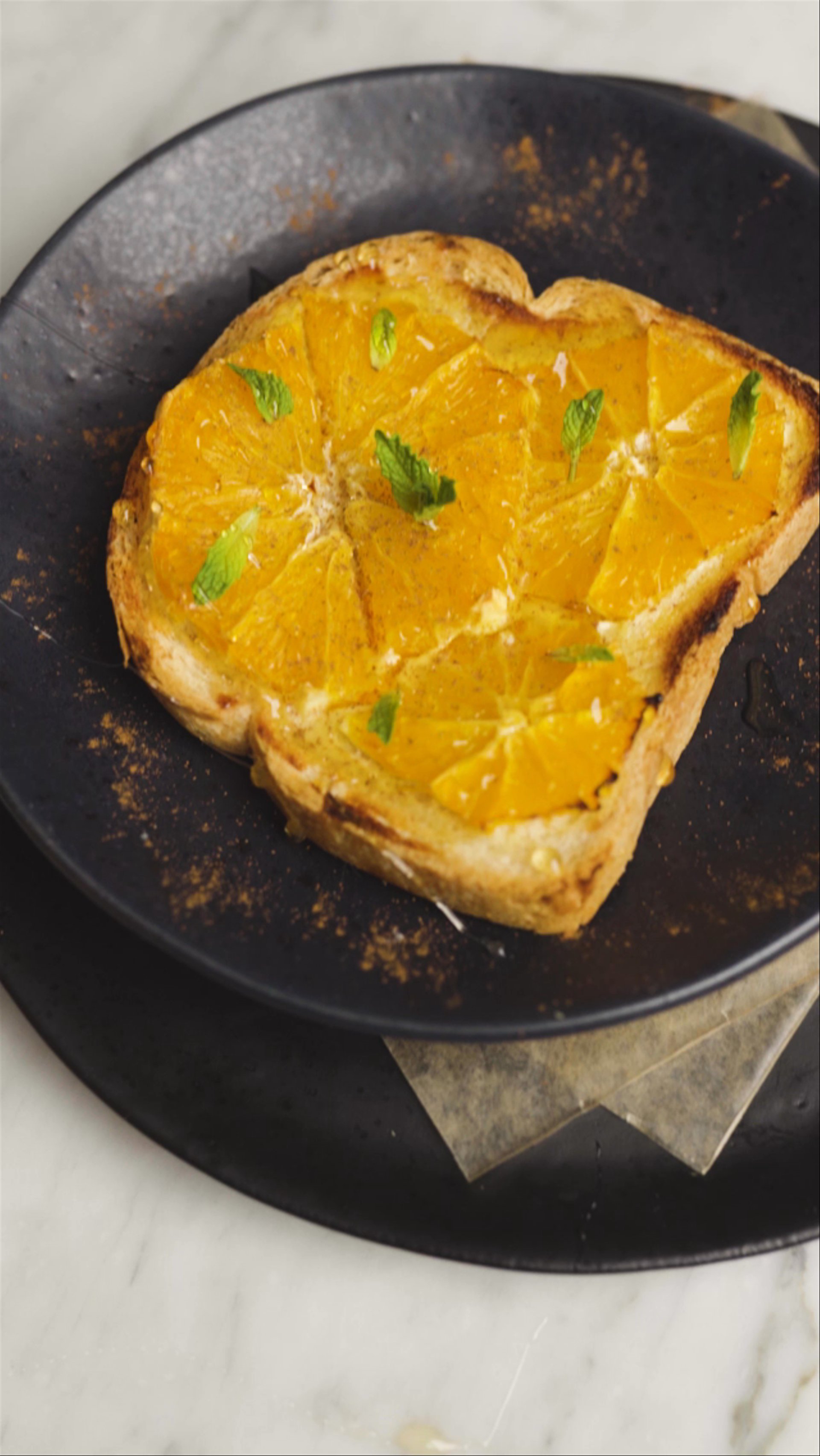 ---
Preheat the oven to 400F.
In a bowl, add the yogurt, ginger powder and honey. Mix it well.
Add the juice of the orange.
Fill the bread with the custard. Add between 1 and 2 tbsp of the custard into the center of the bread.
Place on top of the toast, the orange sliced.
Bake for 12 to 15 minutes.
Once cooked drizzle with honey. Top with mint leaves
Other Products