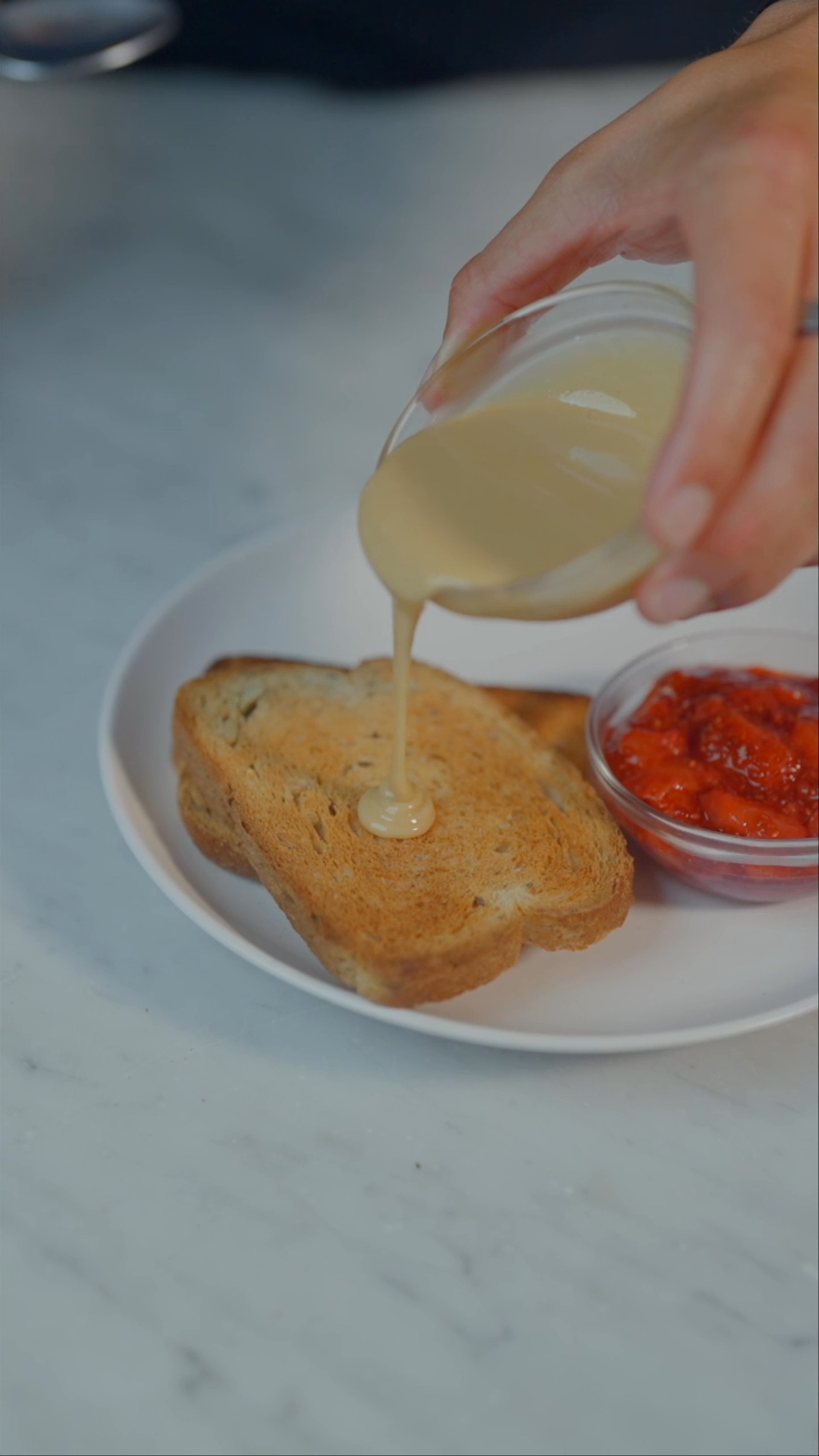 Open Face Peanut Butter and Jelly
---
A grown-up, better-for-you PBJ is the perfect way to enjoy flavorful, fantastically textured Hero Seeded Bread on a sunny afternoon filled with nostalgia and day dreams.
In a saucepan on medium-high heat, add the strawberries and the juice of a lemon. Add ¼cup of water.
Cook for 10 minutes. Stir occasionally
Add the chia seeds. Cook for 5 more minutes. Let it cool.
Assemble the toast. Spread the peanut butter onto the toast. Swirl the jam on top.