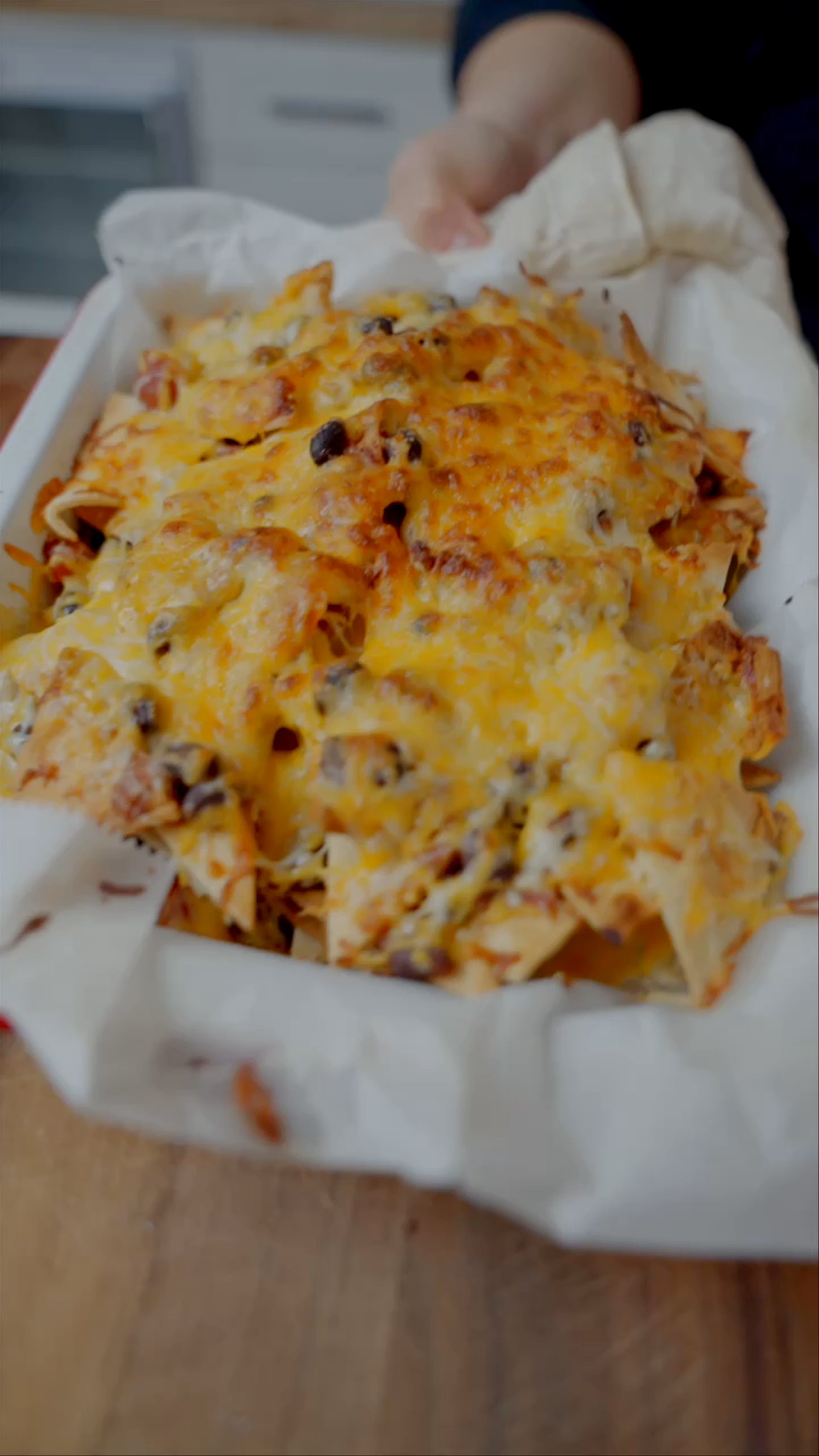 ---
In a bowl, add olive oil, the juice of 2 lemons, salt, and pepper. Pickle the sliced red onions.
Cut the tortilla into triangular shapes. In a bowl, toss the tortilla with 2 tbsp olive oil, salt, and pepper.
On a baking tray, add the evenly coated tortilla chips. Bake for 6 minutes (or air fry) until golden brown.
In a pot on medium heat, add the diced tomatoes, beans, spices, salt and pepper. Bring it to a simmer.
In a baking tray, add one layer of chips, add the sauce, and shredded cheese, and repeat.
Bake the nachos for 5 minutes.
In a bowl, mash an avocado. Add salt and pepper.
Top the nachos with avocado, sour cream, jalapeno pepper and red onions.