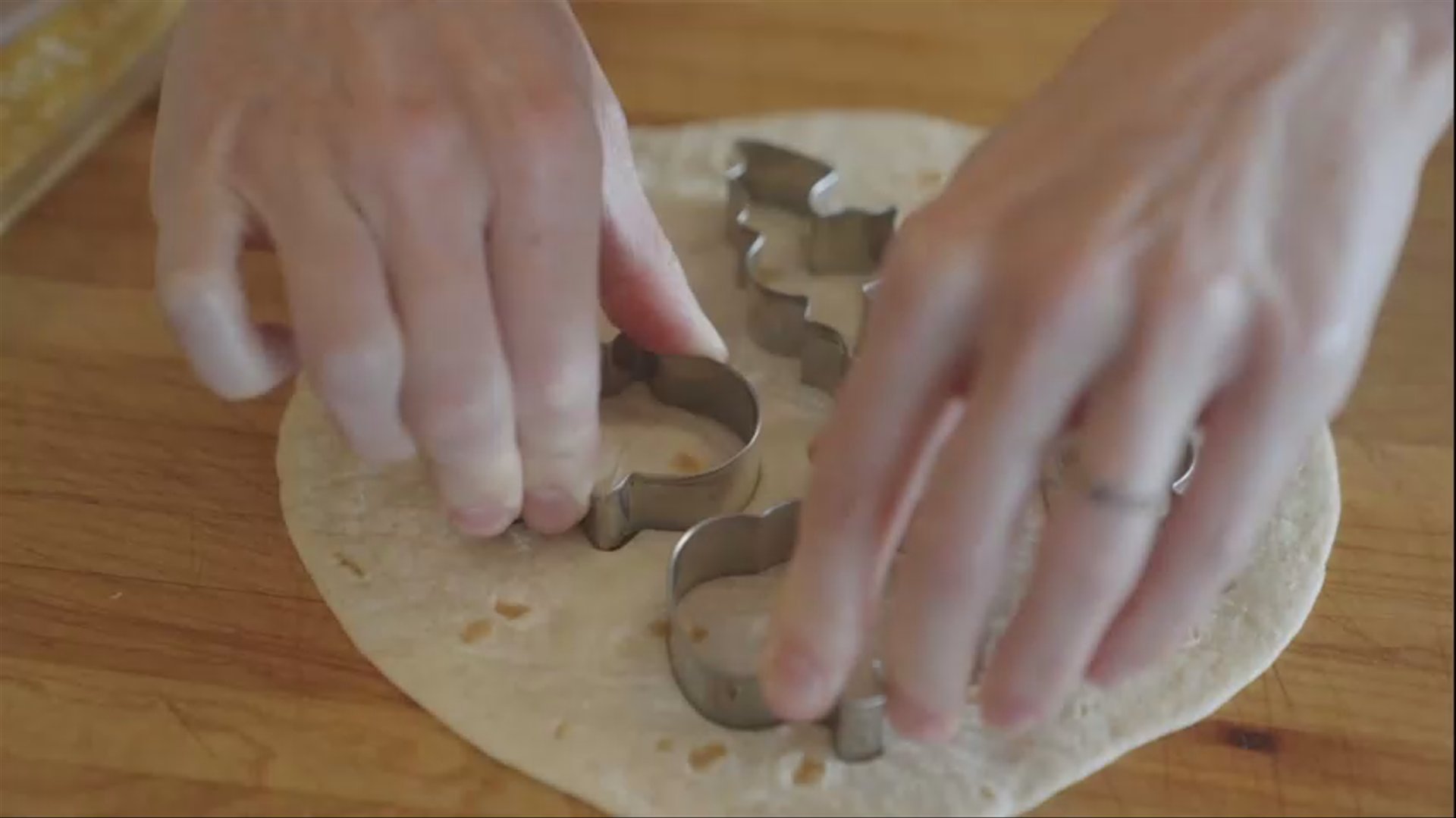 Halloween Tortilla Chips with Pumpkin Hummus
---
Prepare for Halloween with this platter of tortilla chips and festive pumpkin hummus!
Combine chickpeas, pumpkin puree, tahini, garlic, lemon juice, 1 tablespoon of olive oil, and salt in a high-powered food processor and blend until smooth. Transfer to a bowl and garnish with paprika and pumpkin seeds, as well as an extra drizzle of olive oil just before serving.
To make the tortilla chips, slice soft HERO tortillas into triangles (or use ghost-shaped cookie cutters for a festive effect!) Toast in a dry or lightly oiled pan for 3-4 minutes or until crisp. Remove from heat and season with salt while still hot.
Serve homemade chips with pumpkin hummus.