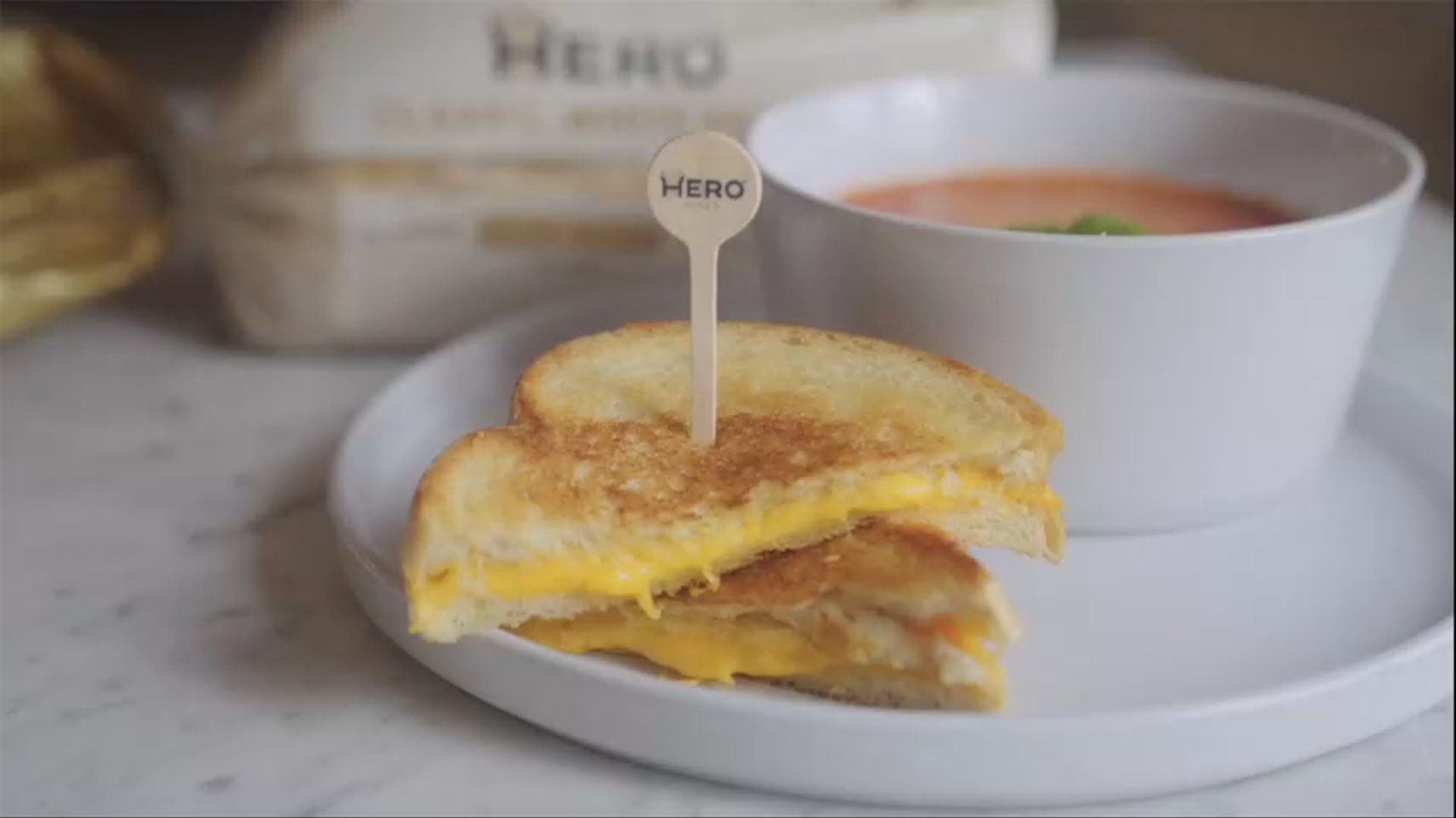 Grilled Cheese Sandwich with Tomato Soup
---
A comforting classic, this recipe pairs golden, crispy grilled cheese sandwiches with a comforting, savory tomato soup.
Butter or oil one side of each slice of Hero Bread.
Place the cheese between the non-buttered sides. Heat a skillet over medium heat. Once hot, add the sandwich, buttered side down. Cook until golden brown and flip. Cook the other side until golden brown and the cheese has melted. Repeat with the other sandwich.
While sandwiches toast, combine tomatoes, broth, salt, and pepper in a pot, as well as any additional seasonings of choice.
Bring soup to a boil and then simmer for 10 minutes. Stir in the heavy cream or coconut cream (if using) and heat for another 2 minutes.
Set aside to cool slightly and then blend with an immersion blender or in a standing blender if desired (this step is optional). Return to a pan to heat through before serving.
Serve soup hot, garnished with torn fresh basil and a sprinkle of parmesan if desired.