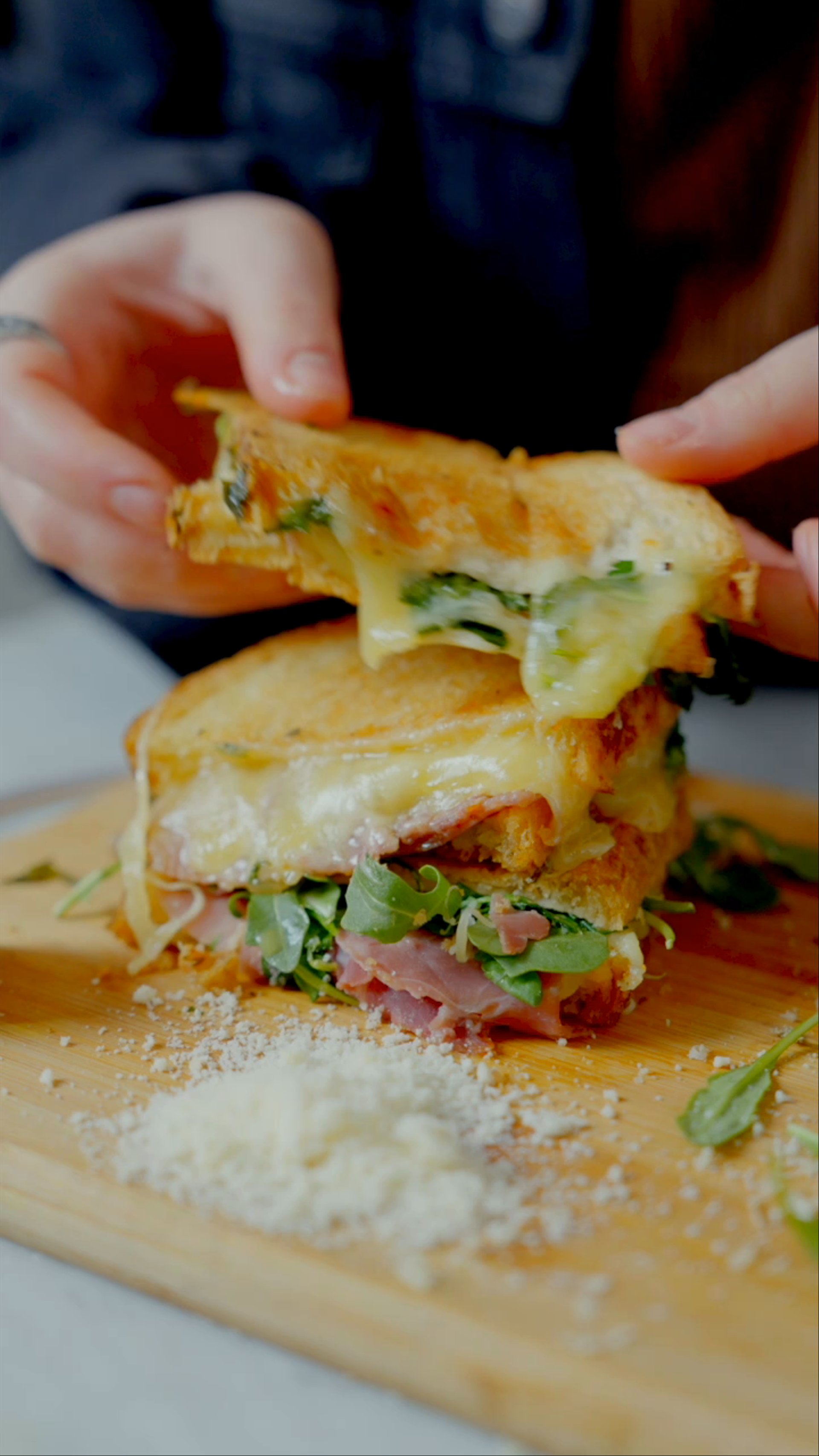 Grilled Cheese Sandwich with Prosciutto
---
This delicious take on a classic grilled cheese becomes a good source of fiber with Hero Classic White Bread.
In a pan on medium-high heat, drizzle olive oil.
Add on a slice of bread, cheese, prosciutto, and arugula.
Cover with another slice.
Cook until golden brown on both sides and the cheese is melted.