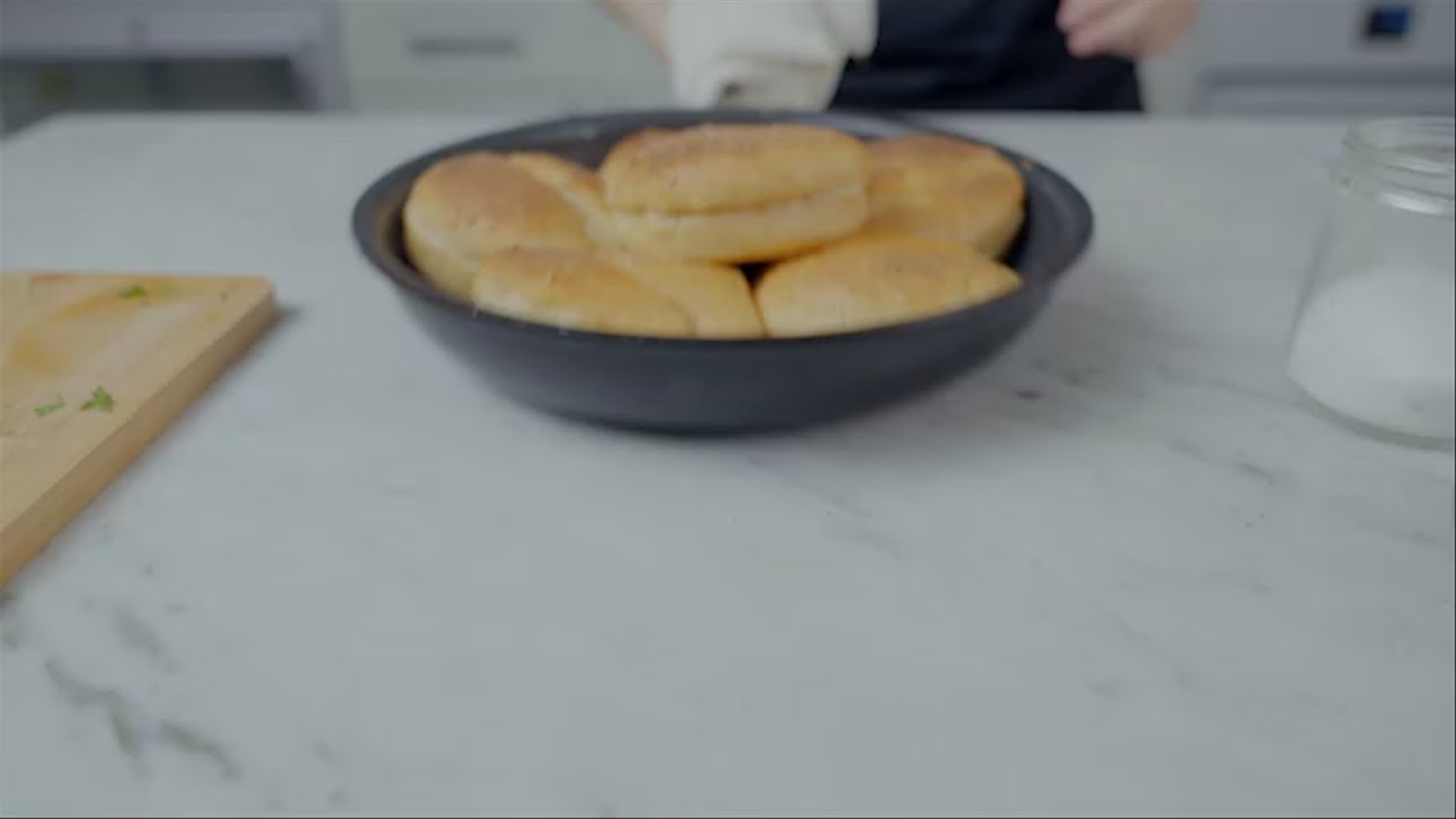 ---
The perfect low net carb accompaniment to hearty soups and Sunday night roasts. Boost your meal with additional protein and fiber in a delicious, bready package.
Preheat the oven to 400F.
In a baking tray, slice the head off the garlic head. Drizzle 2 tbsp of olive oil. Bake for 30 minutes. Once done, squeeze the garlic cloves out of their skins.
Open the buns in half, spread the garlic confit, and add some parsley and grated Parmigiano.
In a greased baking tray, arrange the buns. Drizzle olive oil. Sprinkle some Parmigiano and parsley on top.