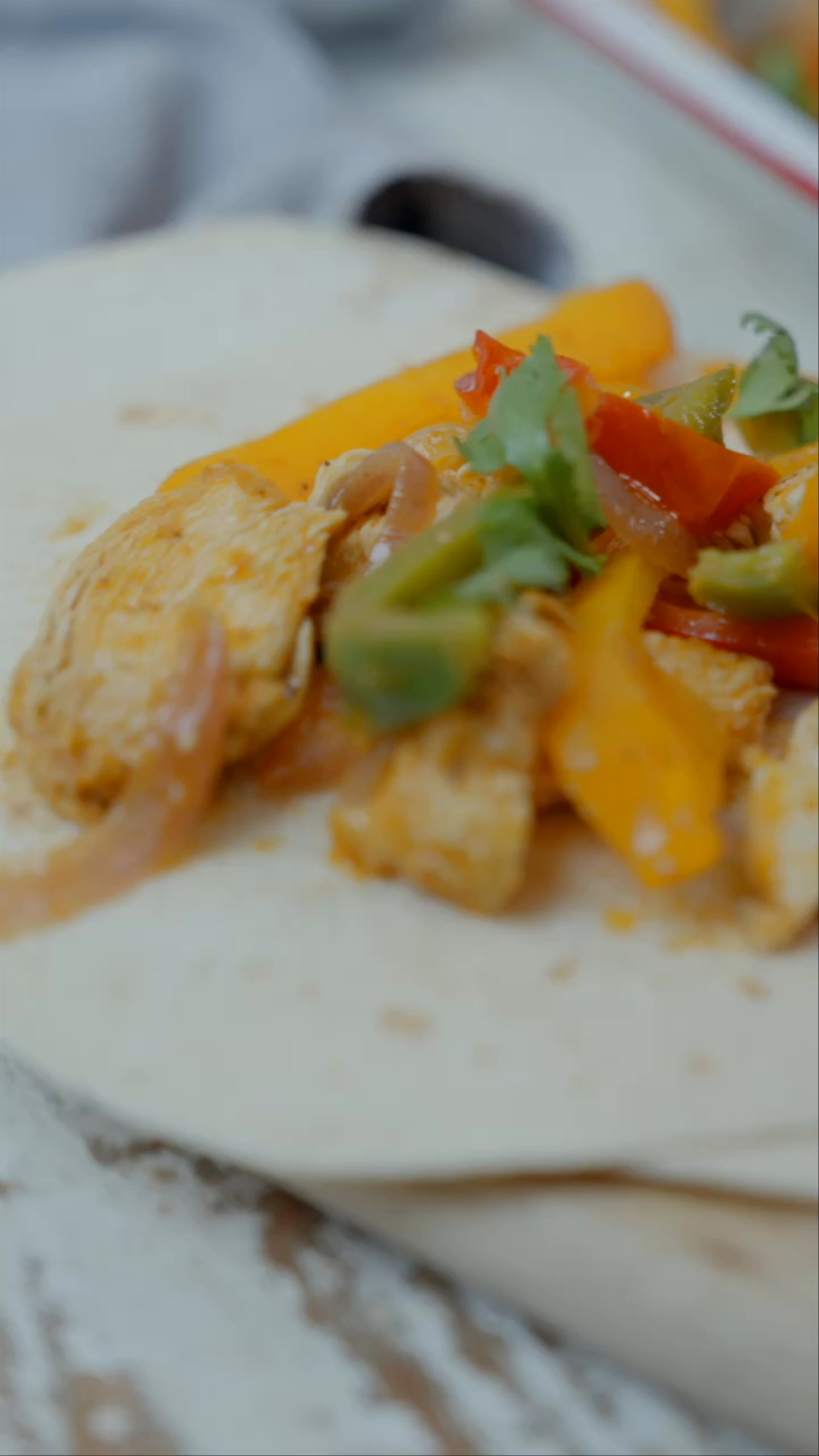 ---
Cut the chicken into 1-inch wide slices.
Add the smoked paprika, chili powder, onion and garlic powder, salt, and pepper to a bowl.
Add 2 tbsp of olive oil and the juice of a lemon. Mix well.
Toss the chicken into the marinade. Make sure the chicken is evenly coated. Let the chicken marinade for 30 minutes.
In a pan on medium-high heat, drizzle 2 tbsp of olive oil.
Add the red onion, salt, and pepper. Cook for 5 minutes, until soft.
Add the peppers. Cook for 15 minutes, adding the chicken halfway.
Serve the chicken and peppers with the tortillas.