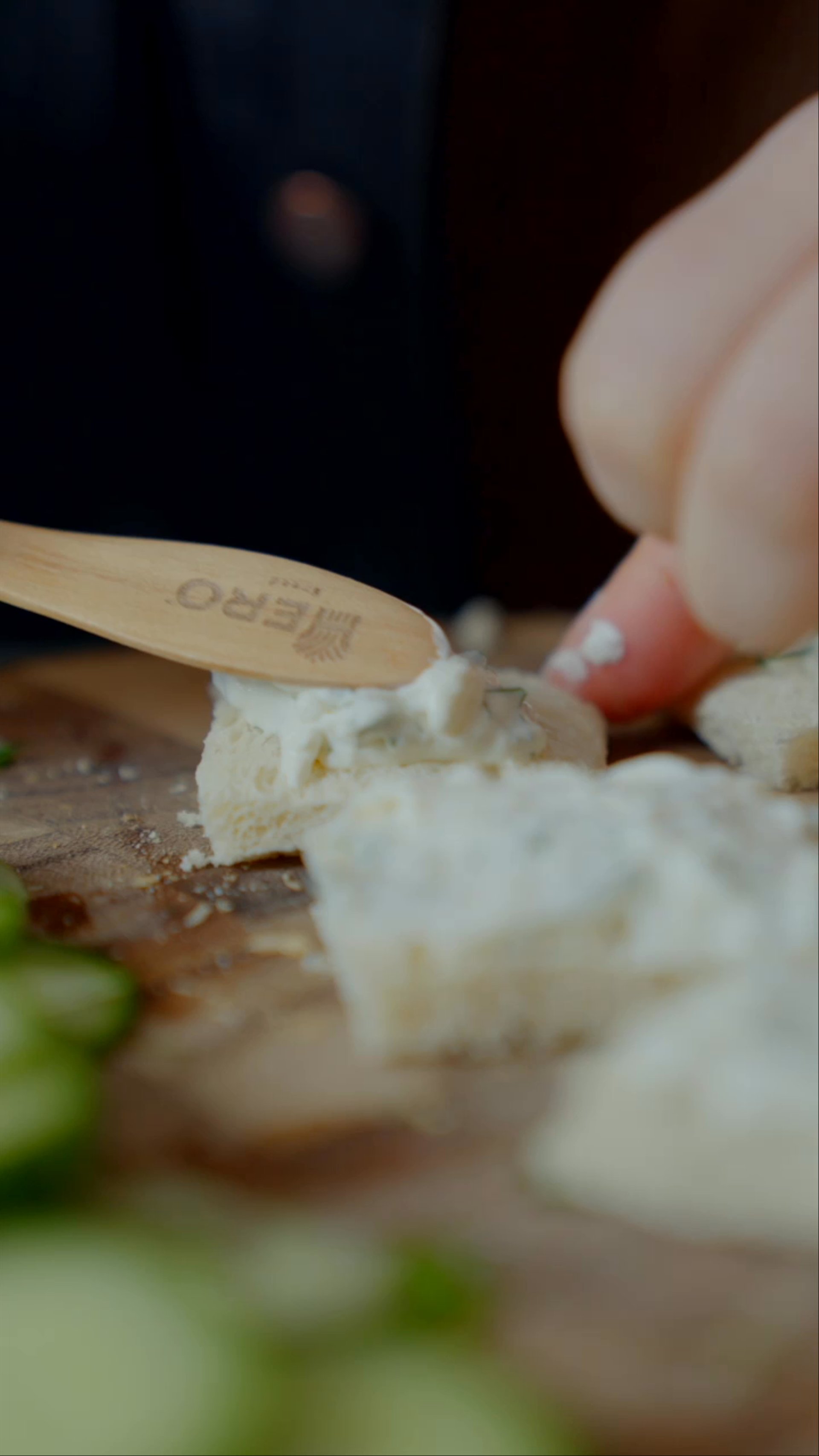 ---
Picnic season approaches, and this cucumber sandwich on Hero Seeded Bread is a cool and refreshing addition to the basket.
In a bowl mix the cream cheese with lemon juice, salt, and thinly sliced herbs.
Spread the cream cheese mix on both sides of the bread.
On one side, layer the sliced cucumber.
Cover with the other piece of bread with cream cheese.