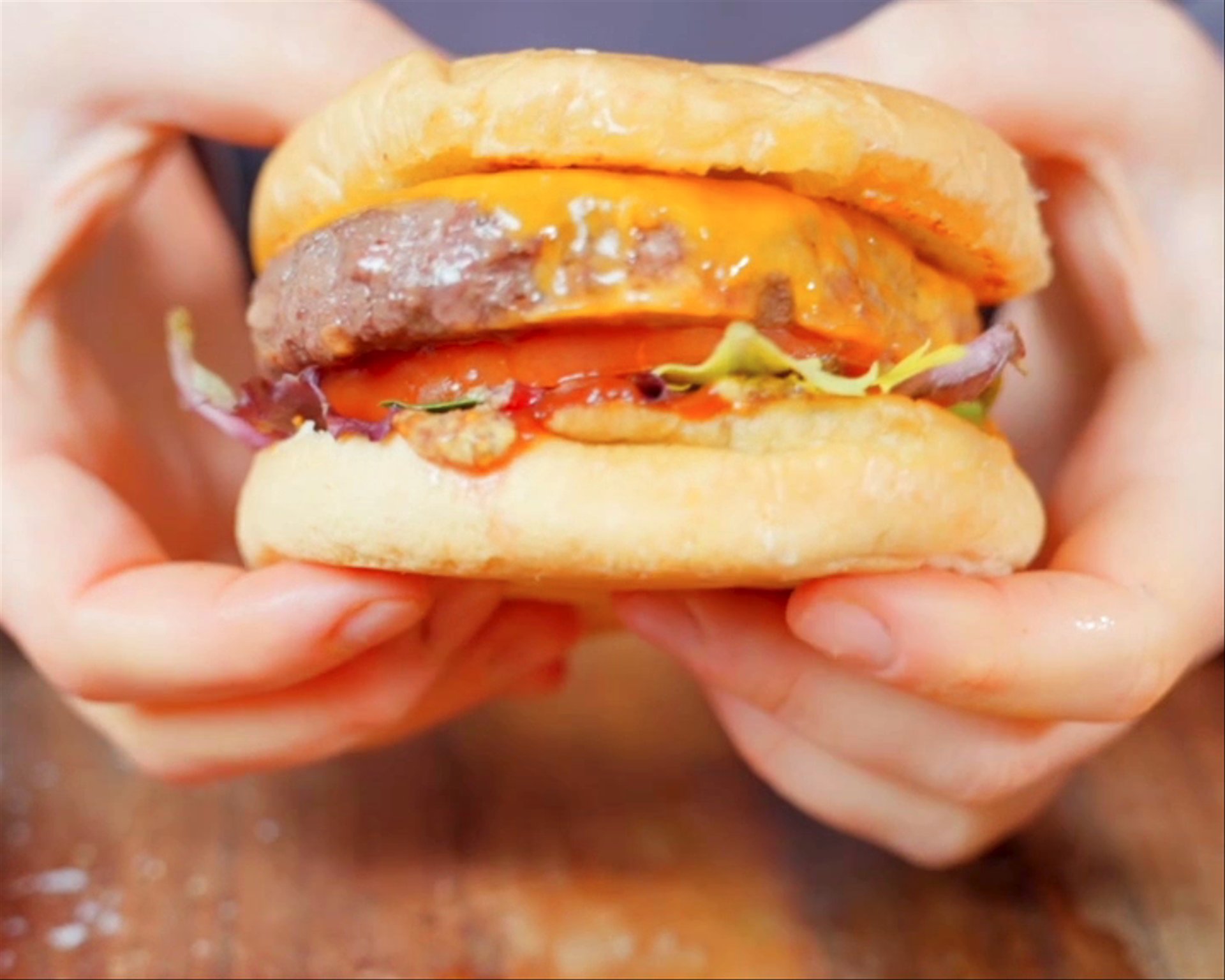 ---
The classic cheeseburger, now made with a bun with 0g Net Carbs, 0g Sugar, and 90 Calories per bun. If you find yourself craving those greasy fast-food burgers or you just love to grill out, try out this cheeseburger recipe with the Hero Classic Burger Buns.
In a pan on medium-high heat, drizzle the olive oil. Add salt and pepper to the beef patties. Cook the parries for 3-4 minutes on both sides. Flip the burger and add the cheese on the cooked side to melt the cheese.
In another pan on medium-high heat, toast the buns face down. Remove, then spread the ketchup and mustard. Start assembling the burger by adding the lettuce, tomato slice, and patty on top of the other half of the bun. Top with the condiment bun.