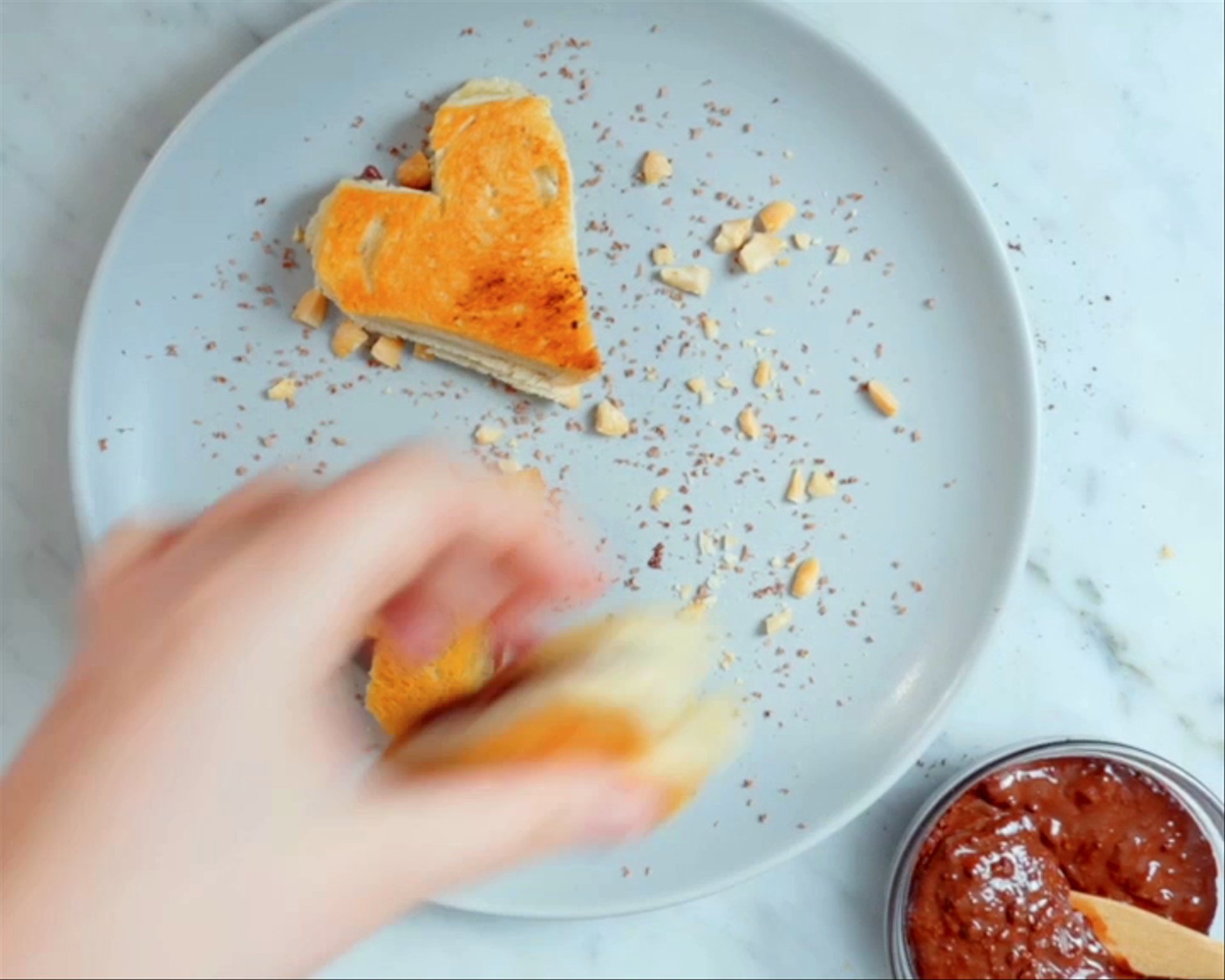 ---
Looking for a sweet treat for your Valentine? Try this Chocolate Heart Shaped sandwich recipe to show your loved one a lunch that's as sweet as they are.
Melt the chocolate over a double boiler
In a food processor, mix the peanuts until smooth.
Combine the chocolate and ground peanuts. Add a pinch of salt.
Cut the bread into hearts.
Spread the chocolate onto a slice of bread. Cover with another slice.
In a pan on medium-high heat, add the butter. Once melted, toast the heart-shaped chocolate sandwich until golden brown.