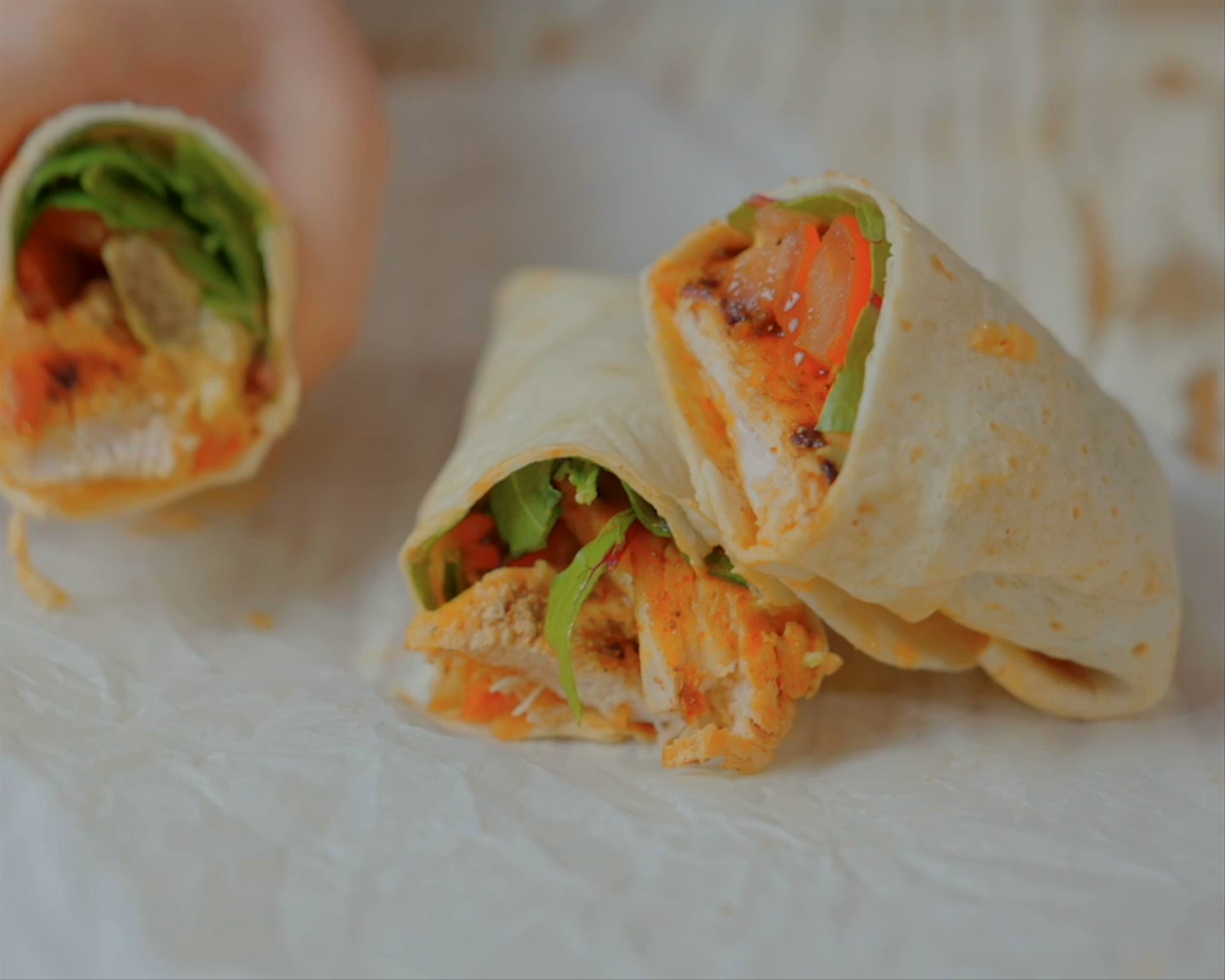 ---
These chicken wraps are an easy, delicious option for lunches or for a quick snack!
Cut chicken bread into 1/2 thick slices
In a bowl, add sliced chicken breast, spices, and olive oil. Mix.
In a pan on medium-high heat, cook the chicken.
In a bowl, mix the mayo and hot sauce.
On the tortilla, add some greens, half an avocado, 2 slices of tomatoes, and the cooked chicken. Drizzle the sauce. Fold the bottom edge of the tortilla up and over the filling. Fold in the opposite sides; roll up from the bottom.