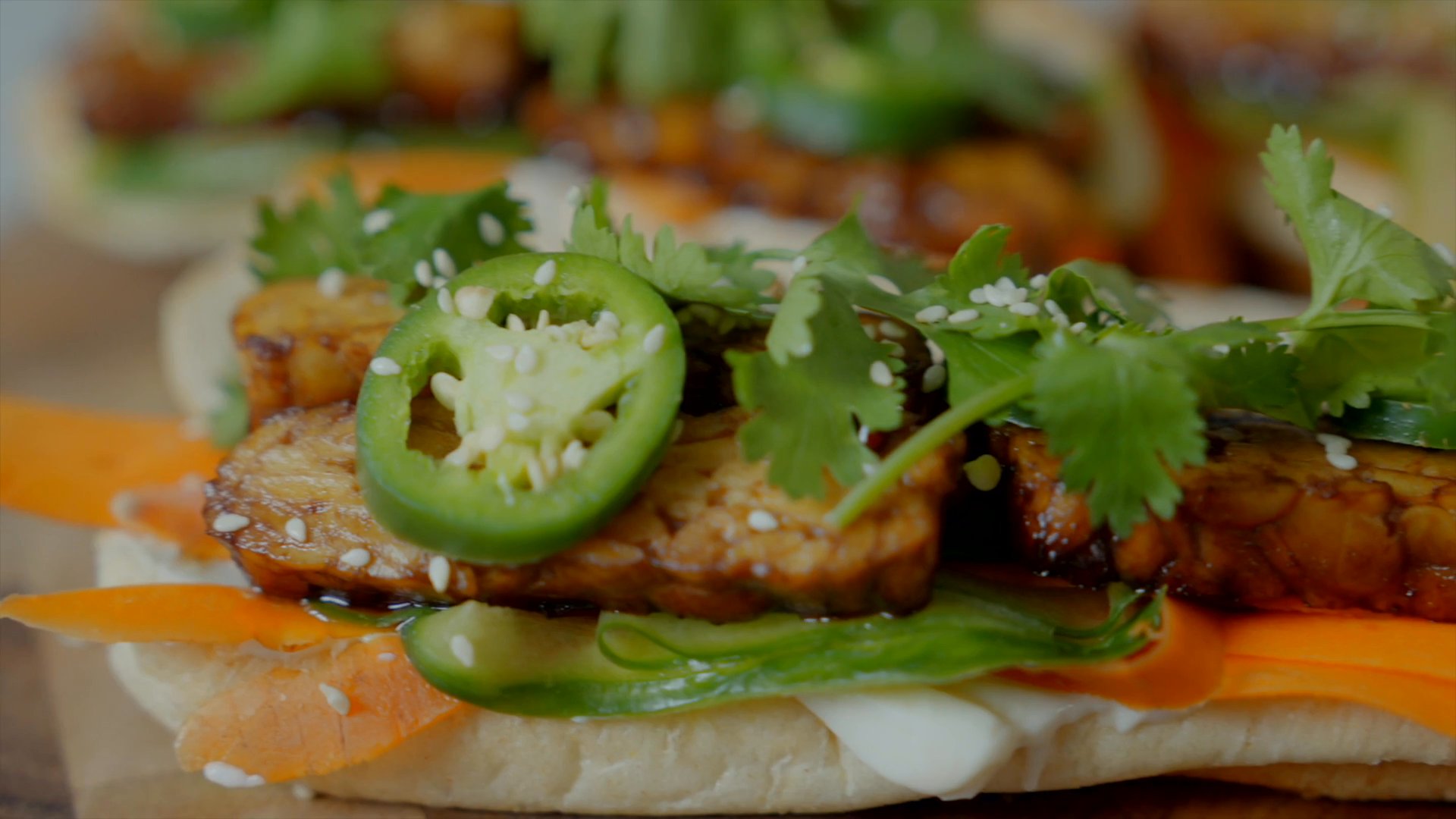 ---
Banh mi, for me? Yes, please. This Vietnamese classic gets a low-carb twist when made with Hero Classic Hot Dog Buns.

In a bowl add 1 tbsp sesame oil, 1 tbsp rice vinegar, the juice of the lime, salt, pepper, and the sesame seeds. Add the carrot and cucumber ribbons. Pickle for 30 minutes.
Slice the tempeh lengthwise.
In a pan on medium heat, drizzle sesame oil. Add the tempeh, soy sauce, and vinegar. Cook for 5 minutes until golden.
Toast the buns. On one side, spread some mayo, and add the tempeh. Top with the pickled carrot and cucumber. Add slices of jalapeno and cilantro.