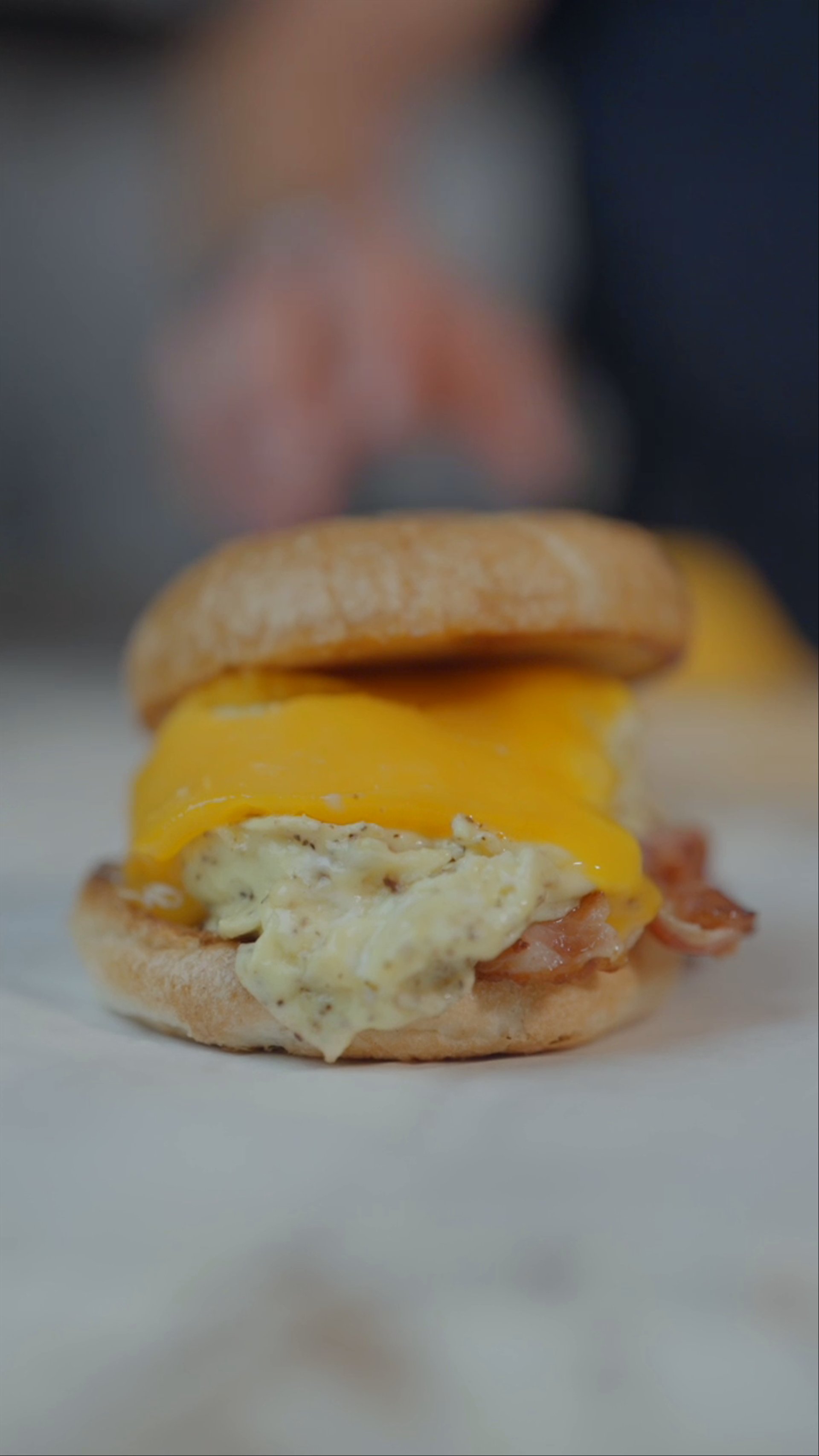 ---
Looking for a delicious, no-compromise breakfast option? Allow us to introduce this Bacon, Egg, and Cheese Breakfast Sandwich on the Hero Classic Burger Buns.
In a pan on medium heat, add your bacon. Cook for 4 minutes on each side until fully cooked. Reserve.
In a bowl, whisk the eggs. Add salt and pepper.
In the same pan, in the bacon fat, scramble the eggs. Reserve.
In the same pan, add the first half of the bun. Add the cheese, the bacon, and the eggs.
Cover with the bun. Cook for an additional 2 minutes.